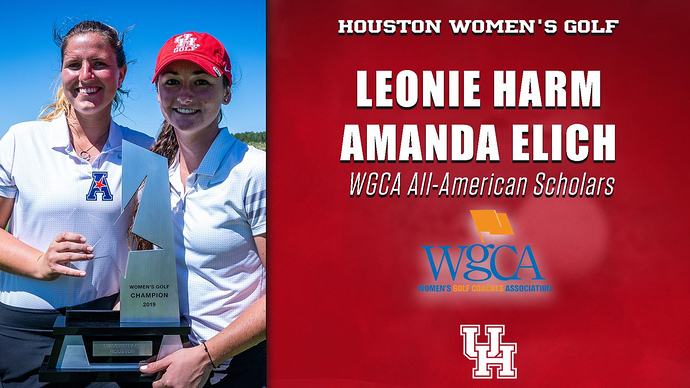 To be eligible for the WGCA All-American Scholar Team, student-athletes must post a minimum cumulative grade-point average of 3.5.
Monday's awards were nothing new for the Cougar duo. Harm was named an All-American Scholar for the third consecutive season, while Elich received the award for the second straight year.
Harm and Elich played key roles in leading the Cougars to the American Athletic Conference Championships title for the second straight year and NCAA Regional play for the fifth consecutive season in 2018-19.