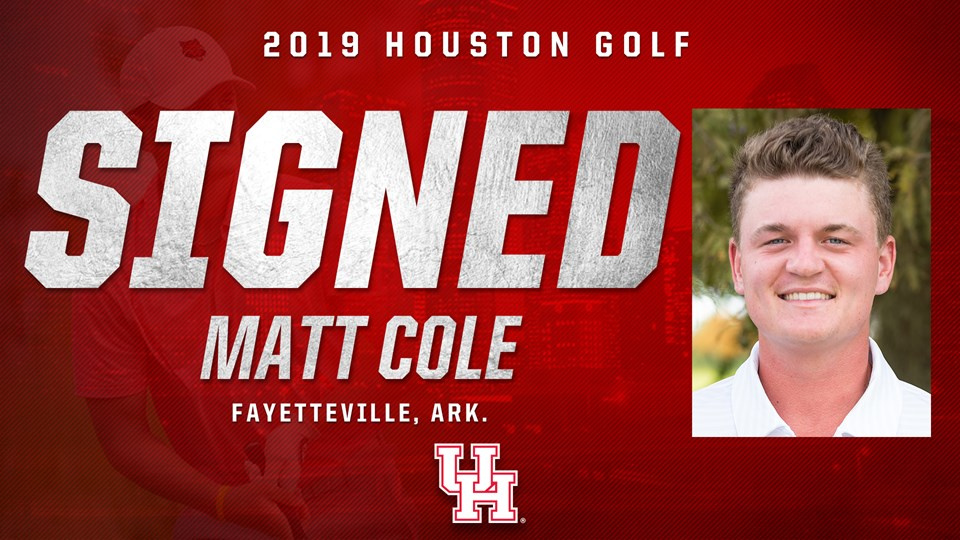 Cole, who measures 5-foot-11 and 180 pounds, spent his first four seasons at Arkansas State before graduating in business with a degree in marketing. He will have one season of eligibility remaining in 2019-20 as a graduate transfer.
With the Red Wolves, he competed in a combined 21 tournaments after sitting out the 2015-16 season as a redshirt.
As a junior in 2018-19, Cole finished with a 73.03 scoring average, leading the Red Wolves to the Sun Belt Conference Championships title and a berth in the NCAA Louisville Regional. He finished second at the Little Rock Invitational with a score of 213 after shooting 67-69 in the final two rounds and tied for third at the Border Olympics with a score of 8-under 209, thanks to a 65 in the Second Round.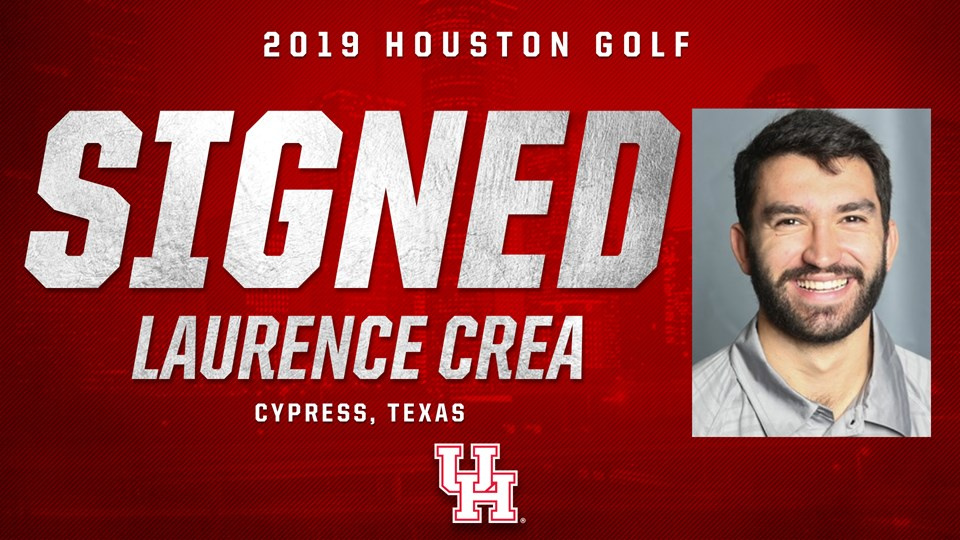 "Laurence is a great kid and a joy to be around. He has one of the best most upbeat personalities of anyone I have ever worked with," Dismuke said. "With two conference championships and NCAA Regional experience, Laurence will be a tremendous asset to our team."
Competing with Prairie View A&M from 2017 to 2019, Crea, who measures 6-foot-1 and 185 pounds, won back-to-back individual titles at the Southwestern Athletic Conference Championships and helped lead the Panthers to consecutive team crowns, the program's first in nearly 40 years.
In 2018-19, Crea won his second straight SWAC Championships individual title while leading the Panthers to NCAA Regional play in both seasons. He finished with a 74.17 average and nine Top-20 finishes in 11 tournaments.