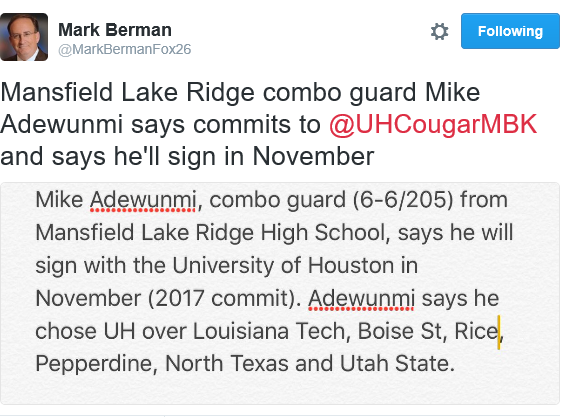 Very nice pickup, 3* on Rivals. Very athletic and explosive from what I've read about him. I'll post links later.
Four Under The Radar Prospects to Know
http://lonestarstatehoops.com/blog/four-under-the-radar-prospects-to-know
Mike Adewunmi 6'5 Wing Mansfield Lake Ridge High School Class of 2017
Adewunmi has a game that catches your attention right away a high flyer that finishes at rim with a fury he is a highlight reel waiting to happen. He can shift easily between playing guard or forward and excels when he plays in the open floor. Adewunmi plays in the talent rich DFW area, which could explain why he flies slightly under the radar, but you won't find a more explosive athlete in the state.
Highlight video: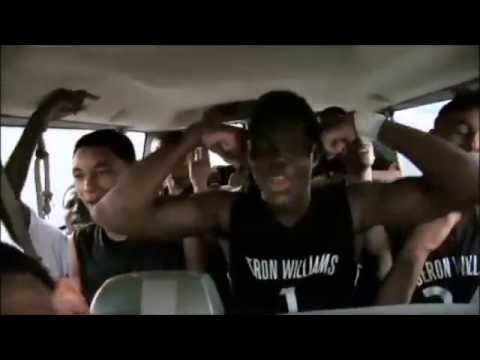 Hopefully coach Sampson gets around 4 to 5 HSers for this class. It seems we are in for a couple of local talents.
So next year:
PG - Robinson Jr
Combo Gs - Gray Sr., Dunnigan Sr.
SG - VanBeck Sr, Brooks So
SF - Adewunmi Fr
PF - Davis Sr.
C Sangoyomi Sr., Harris Fr.(?)
So 4 or 5 to give, depending on Harris.
Need one PG and the rest forwards and centers.
I wouldn't count on Harris lulz.
Hopefully UH lands Febres as well. Maxwell Evans from Bellaire reminds me of Rob Gray.
Good to have him signing early. No drama
https://twitter.com/MikeAdewunmi2/status/783490062423986176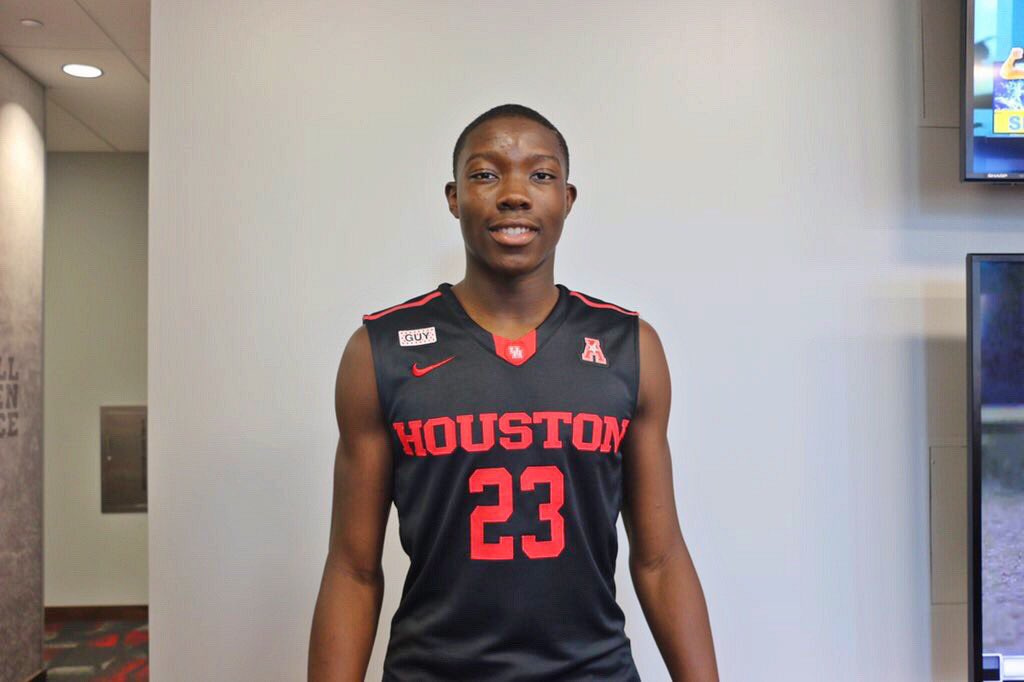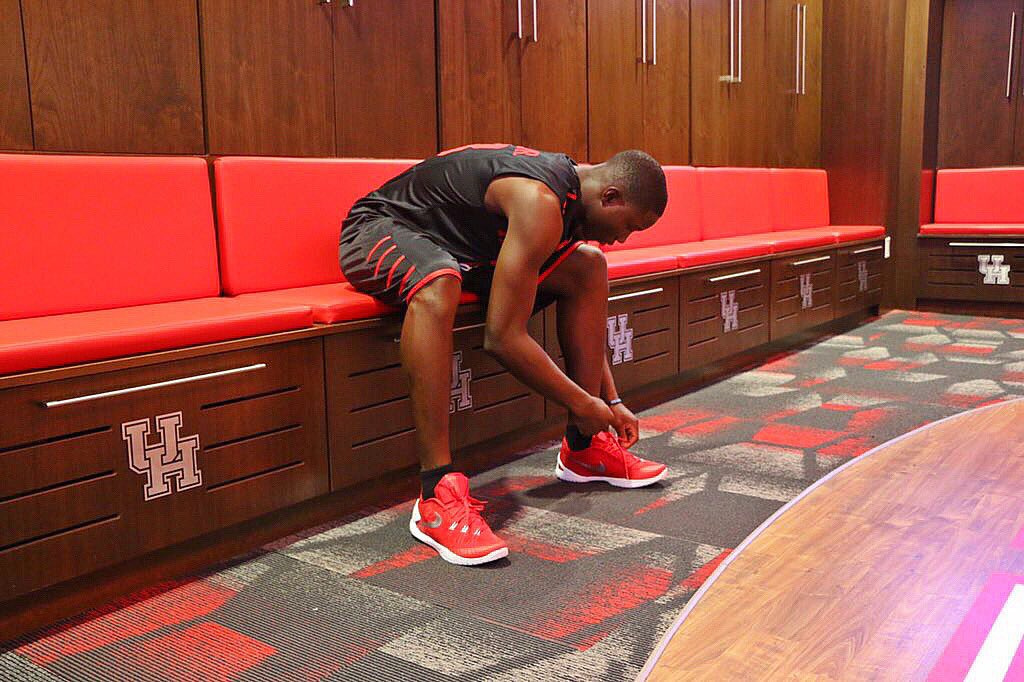 Those shoes and uniforms look off the charts good!
Hmmm…Still lists himself as a UH commit
Mike Adewunmi Inks NLI with Men's Hoops
Award-winning wing will compete as freshman with Cougars in 2017-18
http://www.uhcougars.com/sports/m-baskbl/spec-rel/111316aaa.html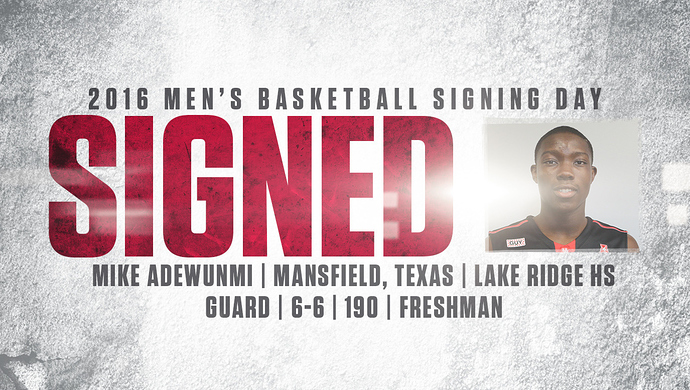 Measuring 6-foot-6 and 190 pounds, Adewunmi will compete as a freshman and have four years of eligibility remaining in 2017-18. He chose Houston over Rice, Louisiana Tech, Boise State, North Texas, Utah State and Pepperdine
"Mike is going to develop into an outstanding player. His best basketball is way ahead of him," Sampson said. "Mike is big and strong and can get ahead of the ball in transition. He plays above the rim and has a chance to be an outstanding defender."
As a letterman for Head Coach Donte Wilson, Adewunmi was an All-District 14-5A selection as a junior during the 2015-16 season.