And nix that Kansas hack. He sucks, too.
I wouldn't mind a terrible coach that wins a half dozen national championships.
Championships aside, his sideline antics are embarrassing
And has good hair unlike Beetlejuice over here.
There are some types of mistakes intolerable to Saban. He doesn't seem forgive mental errors.
Meanwhile, Sonny Dykes is undefeated.
And that's unusual for a first year coach.
No to Saban. I don't want a head coach who believes in going second in OT.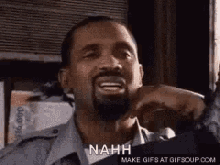 This is why I hate CoogFans. We are the 4th largest city in America in a recruiting hot bed. This is a destination program.
We should be going after real coaches like Belichick or Andy Reid, not Saban
Thanks I just spit Diet Coke all over my desk