Pretty darn cool!! Can't wait!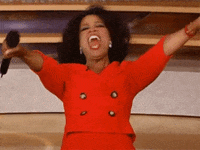 Why do we need a teaser for something that happens in an hour and a half? Lol
How sweet it is fellow Cougars !
Or does it?

That was cool. Now release it!!!
Book your hotels and flights soon after!!!
bruh, let's just get fans to TDECU…
The only ones that require a hotel are probably Tech, KState, and UCF.
I also like the (funny) one UH just released on Instagram:
It has been a long time in coming. Kind of emotional for this old Coog.
I feel the same way. Finally a seat at the Big Boys table! A trip to TDECU by Texas will be such a humbling experience for them . It forces them to come on our campus and see what a beautiful and successful University we have. I am so proud ! Everyone stay classy and bring our Vulcan Cougar spirit to the game!
Go B12 Cougars !
If anyone sees a schedule poster around to buy online let me know.