Interesting choice; king of cautiously optimistic about this after what Kiel did to us last year.
Hayden Moore, not Gunner Kiel, named Cincinnati's starting QB
http://sports.yahoo.com/news/hayden-moore-not-gunner-kiel-named-cincinnatis-starting-qb-223519508.html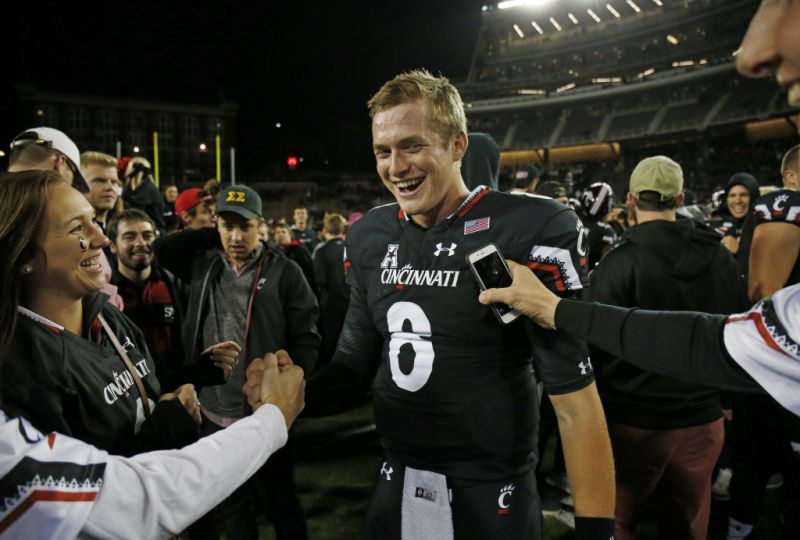 Moore played in nine games and started three times in 2015 in relief of Kiel, who injured his neck on a brutal hit against Memphis. Moore threw for 1,885 yards, nine touchdowns and 11 interceptions. In that Memphis game, Moore threw for a school-record 557 yards along with four touchdowns, but was intercepted in the final seconds of the 53-46 loss. The next week, Moore threw for 279 yards and two scores in a win over Miami.