THE NEW SUPERMAN: LOOK, UP IN THE HEISMAN RANKINGS! IT'S A CARDINAL! IT'S A QUARTERBACK! IT'S LOUISVILLE'S LAMAR JACKSON
http://www.campusrush.com/lamar-jackson-louisville-cardinals-football-2010380683.html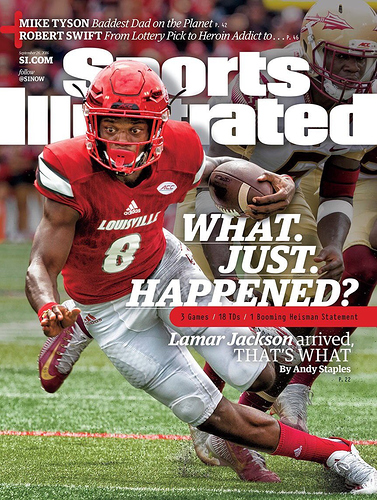 Lamar Jackson fears nothing on the football field because he understands so much more than he ever has. This should terrify opposing defensive coordinators. Jackson already has the speed to outrace secondaries. If he continues to develop into the passer Petrino envisions, there may be no way to stop him.