**
OU presents major test for revamped UH secondary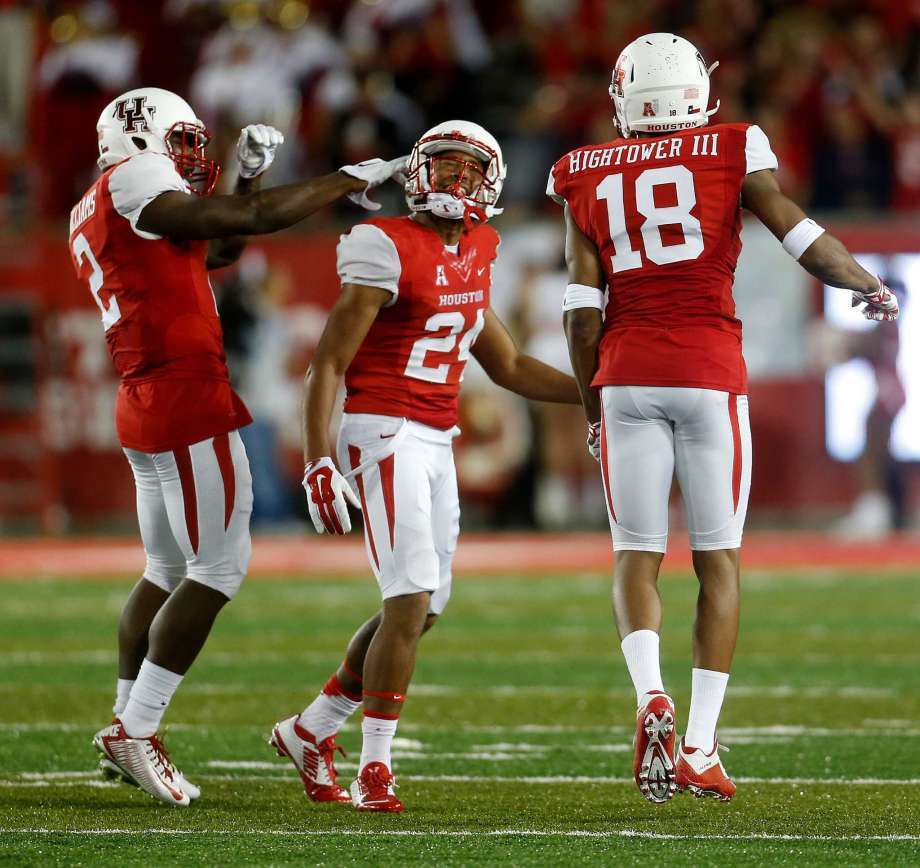 https://webcache.googleusercontent.com/search?q=cache:6AKjLPMB7TgJ:www.houstonchronicle.com/sports/article/OU-presents-major-test-for-revamped-UH-secondary-9194179.php+&cd=1&hl=en&ct=clnk&gl=us
.
This is key:
"We've been with each other going on three years," Davis said. "We know how we like to play, our strengths and weaknesses. I think we complement each other pretty well."
Out of the 5 secondary guys, Davis is definitely the biggest mystery.
My biggest concern for the secondary is oddly tackling. No team averaged more than 4 yards a carry against last year, mainly because we didn't give up chunk running plays.
On the rare occasion that an opponent got past the second level, A-Mac was right there to stop it for a 8-12 yard gain. The only long run I can remember is the UCONN game.
I know Khalil and Garrett are very athletic, but I don't know about the feel for the game. Something about a safety who is right where he needs to be.
They have been patiently waiting for their turn. I know they must be excited to quiet the doubters and keep the Jack Boyz going.