Pff. They should have taken that deal the first time. I don't view that as disrespectful. Just go over there and whup a$$! That'll learn em.
I would take a 2 for 1 with Texas or A&M. But alas our friends in Austin and Dog Patch are only willing to do "Ain't Happening" for "No Way".
I would much rather play the other big 10-2 teams. Baylor, TT, OSU, Kansas, Kansas State and Iowa State.
Exactly. I'd rather whoop IP on all the other schools. It then becomes obvious they are afraid to play us.
Uhhh okay …
this isn't true …
anything else we can do for ya …

(I'd be more worried if your goofy choo-choo can make it outa the train station than the knights scheduling the gators in football)
Lol…Davy, the Train will always leave the station…Chooooo…Chooooo!
UCF now looking like paper tigers. You said one for ones…don't go back on that. Now they look foolish.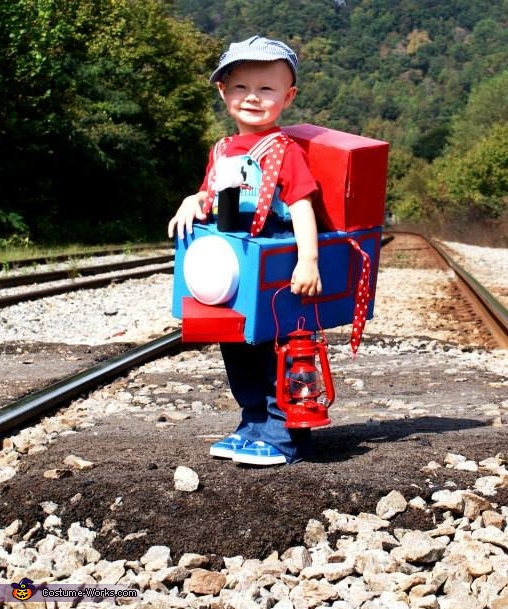 dd and his choo-choo and tracks … but WHERE is the train station!!!
misplaced it again … eh …
dd … looking for that elusive train station … again …

We promise a much smoother ride than the Gus Bus
Deal with reality on reality's terms, I would say. The CFP selection committee cares about who you've beaten, so find somebody to beat and then complain if you don't get it. Build your team into a national title contender the Bobby Bowden built Florida State into one — by playing anyone, anytime, anywhere.
But during a chat with White last week for a story on why football programs schedule games so far in advance, I finally came around to his side. He is dealing with reality on reality's terms. I've been the one suggesting the impossible.
The main thrust of White's point is that it doesn't matter who UCF schedules. With apologies to that delightful Alabama scheduling meme, UCF could schedule the 1985 Bears and 85 Actual Bears and still wouldn't get into the Playoff as long the Playoff only has four teams and UCF is a member of the American Athletic Conference.
That league brands itself as a member of the "Power 6", and White dutifully spreads that propaganda, but he knows the truth. Only five leagues are powerful. (And it might only really be four. Sorry, Pac-12.) It would take an extraordinary set of circumstances for UCF to even be considered for the current four-team setup. The Knights would have to find four Power 5 teams willing to play them. At least two of those Power 5 teams would have to be really good the year they played — something UCF can't control. UCF would then have to beat all four and then run the table in the American. Why should White waste his energy on something that would never happen in the current college football universe?
My suggestion that UCF take a page from Bobby Bowden's book doesn't take into account how much college football has changed in the past 40 years. As Bowden built the Seminoles into a monster, Florida State played at LSU for five consecutive seasons (1979-83). The Seminoles won in 1979, 1980, 1981 and 1983. Current LSU athletic director Scott Woodward couldn't schedule like that now. He'd get fired after the home team lost the first two.
The more recent comparison of Boise State imagines a past that never actually existed. The Broncos didn't play anyone, anytime, anywhere as they built their program. In 2006, the season Boise State finished by beating Oklahoma in the Fiesta Bowl, the Broncos' highest-profile non-conference opponent was Oregon State. They played Oregon in a home-and-home series in 2008 and 2009 but played no other power conference opponents in the regular season in those years. They played Virginia Tech in Landover, Md., to open the 2010 season and then played Oregon State at home later in September of that year. They wouldn't play two Power 5 opponents in the regular season again until 2015 (Washington, at Virginia).
why not? I'd take a two for one against a blue blood in a heartbeat. I'm making the trip to Norman to support my Coogs and would love to do the same by representing UH AT places like Alabama, Michigan, Notre Dame, Clemson, Ohio State, etc.
Plus a 2 for one means that we WOULD get a home game vs those opponents also.
Stop acting like we have the leverage…we just do not and until we do, beat them anywhere, anytime!
I feel you, however, Clemson IS s Johnny come Lately. Always felt they were the P5 version of us…before the CFP era…
Eh Clemson had always been South Carolina's Aggy. Until recently with the under performance to match. Not much of a direct comparison to us.
I've always said we should be open to 2 for 1's with the right schools. Clemson right now for excitement would be one, but you are right they are a Johnny come lately and are a Dabo Sweeney departure and crappy hire to be back where they were.
They have a history.
Clemson was the consensus national champion in 1981. They beat Nebraska to win it.
Bama, Notre Dame - any schedule, anywhere anytime.
UT, ATM, LSU, USC, CLEMSON - 2-1 ONLY IF we can get a 1-2 for basketball.
UF - 1-1-1 (H-A-N) and basketball.