Good win! These guys keeping playing hard and fighting.
I agree. Like I said on the other thread: I really like how hard this team has played all season given the situation.
It is difficult to keep a team motivated when there's not much to play for most of the season.
I believe that's a direct reflection of coaching.
This team has faced all kinds of adversity this season and had never quit where so many others would have mailed it in. Heck, last year's team quit early on when we had a winning record. We have a coach with passion and his players respond with passion and hard work.
CDH is instilling a culture of hard work and never quit. There were players that may have had a hard time coming to grips with the fact that it doesn't matter what you did in high school or last year, if you want to play, you need to get your butt to working. It is starting to pay off this year in ways that may not always be reflected in winning, but I can see growth in every game.
Next year will be a totally different story and I believe we will kick some major butt.
Cauthen will one day run this conference with his defense. I fully believe it. He needs time to get his guys in here, catch a few breaks with Jucos, and hopefully avoid any waves of injuries. Its why conditioning coach is so critical when you're rebuilding.
Next week will be tough. Would be nice to get the seniors out with a tough win.
Next week, I predict Stuard will have a monster game.
Proud too of the team. What impressed me the most is they played and supported each other with great enthusiasm… You'd think we were 10-0 with that level of energy… That's a good sign. It would be easy now for the players to phone it in… And they're not doing that.
After today's win, a W over Navy would establish a sound foundation for the 2020 season. The players deserve enormous credit for not quitting this year given all the adversity they've faced. And if today is any indication, they have bought into the new coaching system. Only one game, but it should be a solid morale booster and confidence builder.
Beat Navy.
Yep, I am with you. There have been 7-5 and 8-4 years that I was less satisfied at the end of the year.
Those are guys that weren't even on the 2 deep starting the season winning that game.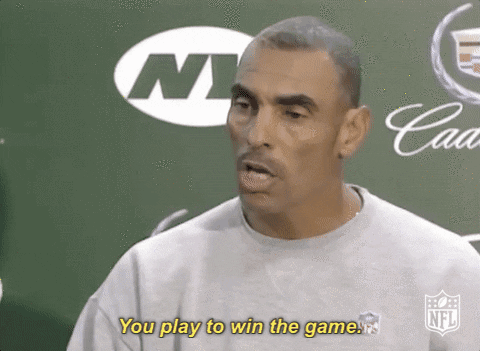 https://media0.giphy.com/media/l3vRidFeUca8QZ9Be/giphy.gif?cid=19f5b51a5f412d4aab2d118e29872a45afe14cc8733e194f&rid=giphy.gif
Who was the S&C Coach under CKS ? Coach Johnson ? Was always impressed
Very happy our guys never quit. Feel bad for the seniors who will be a year too early to see our turnaround but they have helped lay down the foundation for the culture of this program.
Navy game will be tough. I just don't see this being a good matchup.
Sure would be be nice to end the season with a huge win against one of the military academies unlike last year. Quite possible since our defensive strength is against the run.
Yea, Sumlin had well-conditioned players.
Navy will be tough, especially since they actually have a solid defense this year. What gives me hope is the way our front seven played yesterday, flying to the ball on any run play. We might be able to contain Navy's offense. But we will have to open up our game plan on the other side to win, iimo.
I can see a 2-0 Coog win that takes 2 hours and 45 minutes. Safety in the second quarter after Roy pins them on the 1 inch line, and Stuard and Chambers blow up a counter in the end zone.
Jackson. The sad thing was when the wheels started to come off for Sumlin, he made Jackson a scapegoat and fired him.