Or better yet…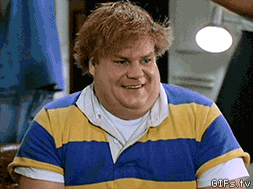 beating barking dogs means zero…they lost to average teams on the road and beat terrible teams at home…They lost to Tulane badly…They lost to an average Navy team. Theyll lose to UCF, probably badly, and theyll lose to Mizzou. They likely lose 1 or 2 more games among Tulsa, SMU and ECU before we play them. They do NOT have a good team, not REMOTELY as good as previous 3 years. This is a game we should be expected to win.
So take UCF and give the 5 points? I think that is a solid bet even on the road.
Tulsa and Rice are a combined 0-9 against the FBS. That means you only have one game to point Houston vs Arizona, to say we have a good team. It's not exactly a deep resume.
You obviously flunked history 101. It is not too late to get back into your history books.
I 100% agree that our stadium should be full for every home game. Here is a good article about ECU.
http://www.reflector.com/ECU/2017/10/06/Attendance-in-focus-in-AAC.html
Here is the thread that Pray started:

Granted it is a different market altogether. Chris Pezman lived through the Astrodome later years. I feel he has the right mind to change an attitude that reflected(s) most commuter Schools around the nation. Ticket sales is always a catch 22 situation. Do we want to give away seats and have a full stadium or pricing tickets reflecting the market? The discussion can go on and on.
Do you remember when Toyota started selling Lexus at a lower cost than what it cost them to produce them? Yes, they were convicted of dumping. How many Lexus are sold today? It happens more often than you think. Can we "buy" a fan base? Can we economically support it? Yes it is far fetched but there is one number that is astronomical. Our Alums living in the Houston area. It makes absolutely no business sense that we can't seem to generate more fan base. How are political campaigns run? Through analytical data that are then "exploited" I have no clue if we have ever contacted an "outside" party. In case we have not I suggest that we find a way to "contact" the 100's of thousands of U of H Alums within a 500 mile radius. Find out why they do not & why they attend games. This is not cheap but the rewards can be limitless. I keep writing it but when is our Bauer School going to be involved into solving this business issue? In case it is my apologies. The definition of insanity is to do the same thing over & over again. There is one stat that does not add up. We are the third most supported program in Texas. So why are we averaging such a low attendance? Knowing our Alums, knowing our market, knowing our potential is at the core of our future. We can erect a couple of statues or two but winning SWC Championships while mostly on probation is by itself an amazing accomplishment. Our SWC Championships banners & major bowls victories should be displayed front and center in & outside of the stadium. A small banner is pointless. Being proud of our past is to be proud of what's to come.
So, they question is "Are we a good bad team" or "a bad good team"?

I think both CMA and CMD know what they are doing. Whether what they are doing is the right thing to do is another question altogether. It looks to me like CMA has told CMD to ditch the bend don't break stuff and get on the attack. It looks to be working. I will see how the season plays out before I decide what I think of our progress on the coaching side.
Wait, are you saying the French aren't still French?
BTW here are Rice's conference championships:
† indicates a shared conference title.
Here are UH's conference championships:
† Co-champions
It is silly to compare how many they won in the entire history of the SWC when we were only in the SWC a short time and were therefore not eligible to win. But their total conference championships are 8, ours is 11.
No sir. Straight student in history but I don't like the French which was my reference.
Mike
Good post. The defense is definitely feeling the effect of the offense pace…UH is running 3.22 plays per minute. By far fastest pace in nation. 2nd team is at 2.97. It is a huge part of why we are facing so many plays on defense.
TOP works like this…either you use the time or the opponent uses it.
UH is snapping ball in about 18.50 sec approximately…if they slowed to say 20.50…that would use an additional 2:37 of clock…that other team couldn't use. UH opps run 2.50 plays per minute on avg…so that's 6.55 plays less. If we held it for 4 secs longer…same pace as TT…would double to 13.10 plays less defense would see per game.
I don't think it is silly. When talking about the football history of a school, you talk about the history. All things, teams ebb and flow between greatness and insignificance.
The whole point was to show the SWC might as well be ancient history. Whether it is early SWC or late SWC, the conference is dead and has been dead for a long time.
Can't believe I just read that.
Rice was overall 5-6 and was "conference champion."
WOW!
Talk about a participation ribbon.
Tough to celebrate that "championship" when you weren't even bowl eligible.
The banner still hangs today though.
The real winners were on probation and therefore ineligible. The actual cheating back then was extreme. Reggie Bush barely did anything by comparison to some of the stuff in the SWC.
Brace yourselves, because here comes my unapologetic excuse-making. I believe we are a good team, but still in rough draft form. We all know what the offense is capable of, but it still makes a ton of mistakes. The running game is a work in progress (as evidenced by how it appears to get much stronger later in games). The passing game needs honing in the areas of timing and catching catchable balls. The defense started the year terribly but seems to be getting better. The 2nd half of the Tulsa game was encouraging, but I'm looking forward to seeing how it performs against a good offensive team. And finally, the Tulsa game reminded me SO MUCH of the Rice game. We came out flat and lackluster with tons of mistakes in the first half, then got our feet under us in the 2nd half to finish with a double digit win. In both games, I believe the problem was rust. For Rice, it was our first game of the year against an opponent who had already played a game and most certainly had us circled on their calendar. For Tulsa, we were coming off an open week preceded by what was essentially an open week against TSU. Yes, Tulsa was also coming off an open week, but had played Temple the week before that. I truly believe Tulsa was more amped up for that game than we were in the 1st half.
All that to say, I fully expect this team to keep improving as the season wears on. I wish we could come out firing on all cylinders the first game of the season, but that didn't happen. That's excusable on offense since it's a new offense and a host of new coaches. That excuse doesn't exist for the defense, but I am seeing improvement on defense and am encouraged. It would be nice if we could come out firing on all cylinders in the 1st half of a game every now and then (like Arizona). Doesn't mean we can't get there and also doesn't mean we shouldn't expect it to get there and be sorely disappointed if it doesn't. But the reality is, this team is very beatable if it doesn't keep improving.
In 2011, UCLA (the year we beat them) went to the championship game at 6-6, then a bowl at 6-7 to finish 6-8. Won their division*, played in the conference championship, and made a bowl game. Most successful 6-8 season of all time! Challenges Rice for best losing season ever?
*USC not eligible
Another reality check is that we only had half a million viewers for our game last week. The Thursday before had Tulsa playing temple with 200k more eyeballs.
The PO, Cary makes a valid point but some of the facts presented are really misleading!
Comparing SWC titles to the Owls is absurd when they started SWC play in 1915 compared to 1976 for UH. Houston was a top 15 team nationally throughout the late 60's, 70's and half of 80's winning 4 SWC titles and would be 6-7 if not ineligible those Run and Shoot years we had the best record while Rice won 1 SWC title in 1994 which the previous title being in 1957. Houston was ranked #2 in the County headed into the last 2 weeks of the season in 1990 while bowl and SWC championship ineligible. We are the only team to ever compete for national championship while on major probation.
I tend to agree with your comment about our defense However the sample size is basically Tulsa. While we were a lot more aggressive defensively in that game with blitzes from all directions and showing blitzes, backing off, i.e., giving their OL something to think about, I wonder if it was because Tulsa seemed to lack speed at WR.
Whether CMD chooses to play this way the rest of the year, remains to be seen, but I would be much more accepting.
If he does and CMA somehow had a hand in it, that would be even more encouraging IMHO.
They were conference co champion, with 4 other schools. Rice was 4-3 and finished in a 5 way tie for second behind 6-1 conference champ aggie, who were ineligible. Tech went to the Cotton bowl that year and was blasted.