http://uh.bncollege.com/webapp/wcs/stores/servlet/ProductDisplay?catalogId=10001&langId=-1&productId=400000201114&storeId=19067&imageId=1275696&graphicId=J000118UNHO1065N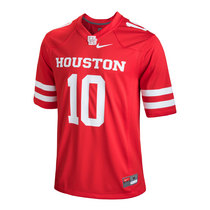 If there's ever a year to buy a replica jersey, it's the year when it's a Kyle Allen AND Ed Oliver jersey.
Looks like I have my jersey…replacing my old #99 that I got back in 1999.
Do they have white or black football jerseys? I have the Nike #5 red w/ white sleeves a few years ago.
Called the bookstore today, they said plenty available at the store but unavailable online.
I had called to ask if they bought youth ones this year – which they didn't.
Thanks I must have talked to someone stuffed after lunch and their brain was off. Gonna try and get there before the game later- thanks pray