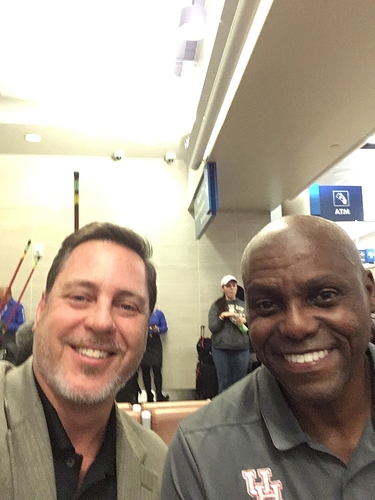 We spoke on the airplane. They had coaches meetings this week in san antonio.
He said they tried to P5 / G5 track and field this week. so called P5 schools were dominating track and field last decade until UH came along last couple of years. This year he says they are better than last years
#3
finish and everyone knows it. They are trying to eliminate UH as a competitor by separating the schools along the same lines as football. Separate the national championship along P5 and g5 and lower d1 groupings.
In a closed door session they tried to rewrite rules to give the "P5" schools 75% of the voting power. apparently the effort failed to get the votes needed in exec committee.
Said there is already
a cartel arrangement with indoor track and field by keeping most schools athletes from qualifying indoor. The rule is the school/ athlete has to compete in 3 indoor meets…they simply don't invite the many of athe schools to compete, and thus they cant qualify. UH is building a new indoor track and plan to be very inclusive in thier meets.