https://swcroundup.com/news/2018/6/24/season-preview-houston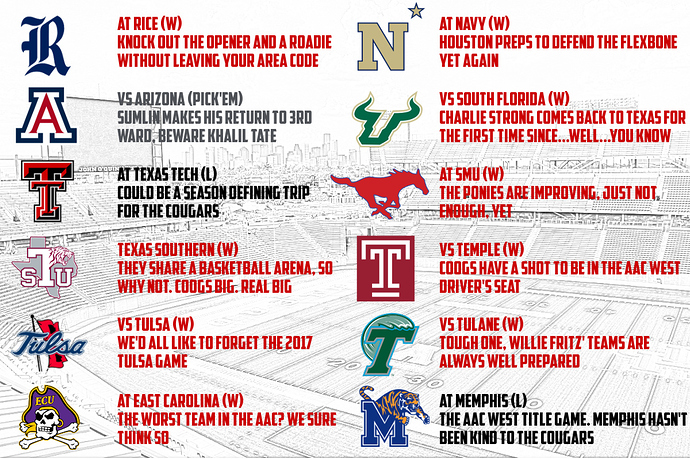 Closing Statement
For Applewhite another five loss season probably tosses his keister squarely on the hot seat and makes 2019 a nine win or bust season. But Houston is better in 2018 and they won't stall out waiting for a quarterback to emerge.
Oliver deserves another run at a big-time mark in a bowl game. This year he has the horses to get him there, assuming the Coogs stay reasonably healthy, run efficiently in Briles' new offense, and take care of business. That middle factor is the lynch pin. A good ground and pound game will open up the edges for Houston's fleet of tall receivers.
If that happens, watch out.