September 29 Parking Information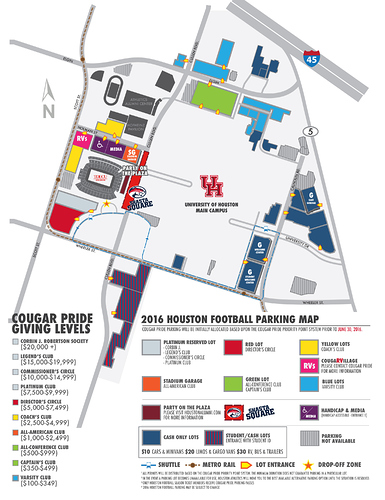 http://www.uhcougars.com/TDECU_Stadium/Thursday_Parking.html
.
I just received the second e-mail. I expect to get 2 more before the game. They really want me to eat hot dogs…and not park near campus.
Throw in a free beer and they'll have to add more cars on the light rail route.
You have to give the operations folks credit for getting out in front of this one and not being in reaction mode. The real positive about this Thursday is that they will have a chance to figure out the problems before the second Thursday night game. SMU was the lowest attendance of the season last year, so there won't be a lot of carryover from that. Go Coogs!
Agreed. But this board would melt if I wasn't a smartass.