I hope it gets upgraded if we are both ranked
i doubt it looking at lineup of games next week couple of big time top 25 matchups that supercede ours for sure,
Great. I prefer night games.
Just want to say I can't stand SMU, and I'm tired of losing to them!
Time to break out the red and black Vampire Coog jerseys and put a whooping on SMU Halloween Eve. SMU vs UH usually draws a good attendance so should be fun game!
I'm so sick to my stomach that I committed to the Zoo Ball/Gala thing months ahead of this. I was really hoping for a 3pm game
What kind of person are you !!

Absolutely!! We have played some good games on home games on a Halloween weekend… About to add to our lore when we whip those Mustangs!! Cant stand SMU!!!
Can't wait, it's going to be fun !
Collage of photos from our Halloween '09 50-43 victory over So. Miss.
Tailgating at the Rob was the best…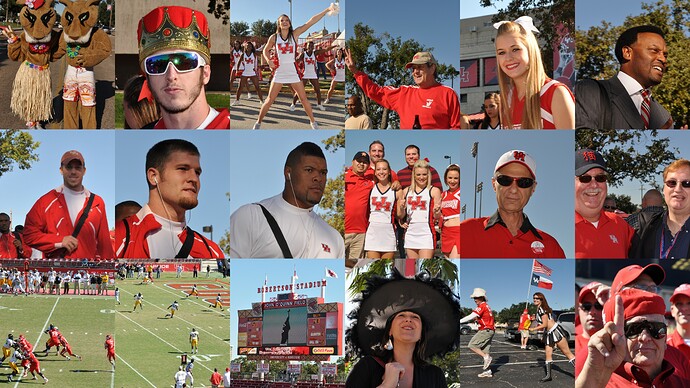 I remember a long thread years ago debating taking kids to a game on Halloween night instead of trick or treating. We took the kids, painted them in red and white KISS face paint and had a blast. The kids trick or treated at the tailgate and went on the field to greet the team coming out of the tunnel.