Coogs really need a win in this one. Northern Arizona isn't great, but the Coogs have struggled to find consistency this year. Currently ranked 224th in the RPI…I don't think they're that bad, but they just haven't shown that they can win games yet.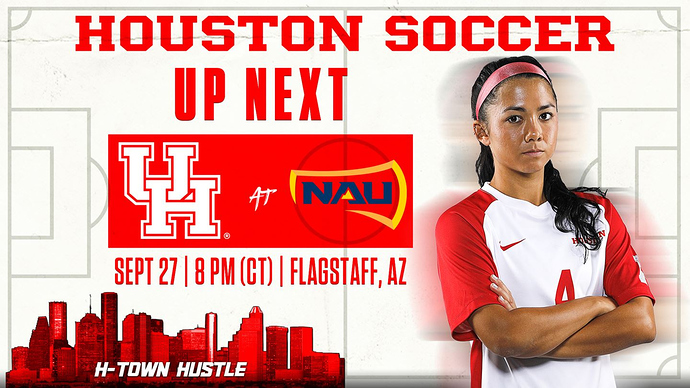 SCOUTING THE LUMBERJACKS
Northern Arizona is entering its first season under Head Coach Kylie Louw.
The Lumberjacks closed out their 2018 slate with a 9-5-4 overall record, including a 5-1-3 finish in Big Sky Conference play.
Northern Arizona returns 17 members of the 2018-19 squad and welcomes 12 newcomers this season.