Coogs start conference with a very winnable game against Tulsa (RPI 217) and a tough match-up against Memphis (RPI 33). Coogs are ranked 97th in RPI, which is 7th out of the 10 AAC teams (ahead of UCONN, Tulsa, and Temple)
http://www.uhcougars.com/sports/w-soccer/spec-rel/092017aaa.html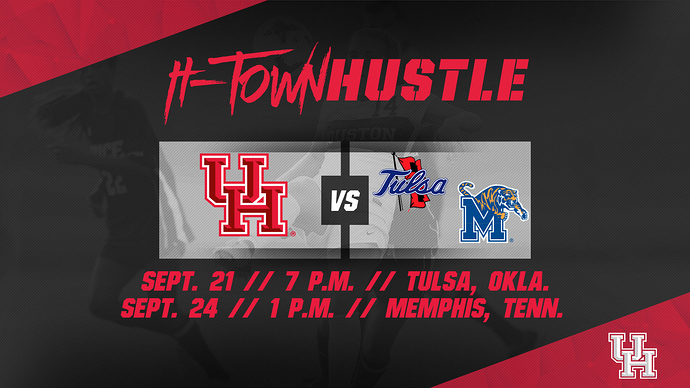 Scouting the Golden Hurricanes
Tulsa heads into the Thursday night matchup with a 2-6-2 overall record and coming off a 3-2 double overtime victory over Missouri State.
Rachel Thun-Blankenship and Addyson Guthrie lead Tulsa with two goals each.
Courtney McKeon and Rebecca Defer have split time in goal for Tulsa, combining for 74 saves.
Tulsa leads the all-time series with Houston 5-2-3.
Scouting the Tigers
Memphis heads into a pair of weekend matches against SMU and Houston with a 6-3-0 overall record.
Elizabeth Woerner leads the Tigers with seven goals this season.
Maria Levasseur is the assist leader for Memphis with five this season.
Rachel Ashworth Shephard has played every minute in goal for Memphis, racking up 31 saves and four shutouts.
Houston trails the all-time series with the Tigers 7-12-1.