2019-20 Athletic Year gets closer and closer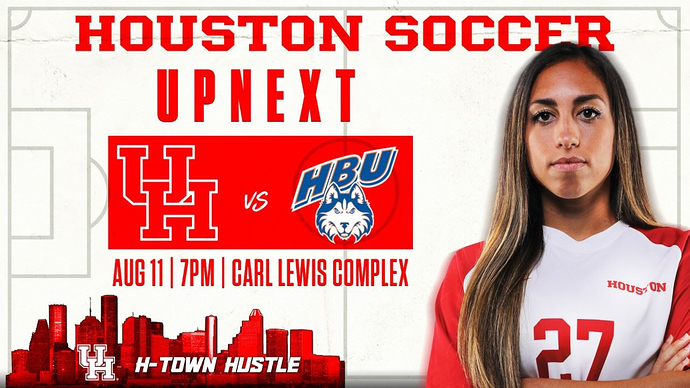 WHAT YOU SHOULD KNOW
The Cougars prepare to begin third season under Head Coach Diego Bocanegra.
Houston returns 23 members of its 2018 squad.
The Cougars welcome seven newcomers in a signing class that features players from Colorado, Florida, New Zealand and Texas.
Last season Houston posted an overall record of 7-10-2, including a 3-5-1 finish in conference play.
SCOUTING THE HUSKIES
HBU is entering its 13th season under Head Coach Misty Jones.
Last season HBU posted an overall record of 10-8-1, including an 8-2-1 second place finish in the Southland Conference.
The Huskies return 12 letter winners from last season and welcome nine newcomers.
In their last meeting, the Huskies collected a 3-1 win over the Cougars in their second match of season.
FOLLOW ALONG
Live statistics for all home Houston Soccer matches can be found HERE *.