Softball aiming higher after last season's success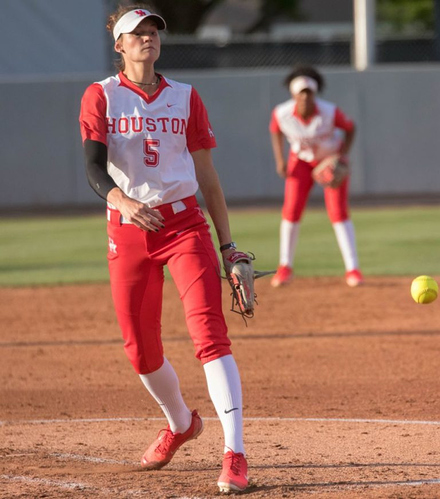 "As soon as they understand how good they are as a group, the sky is the limit." Vesely said. "I think once (the players) got there, it was so satisfying for them that this year they go 'Okay, we know what it takes to get to regionals, now let's line ourselves up for Super Regionals.'"
A new weapon to help the Cougars is a fourth pitcher in the rotation, freshman Rachel Hertenberger.
Hertenberger was a three year starter in high school and Vesely said that she is expected to contribute right away.
With another pitcher on the roster, Vesely said she hopes to keep players healthy and fresher deeper into the season.
"We're going to pitch by committee at the beginning of the year to make sure that we eliminate injuries and to not give any one team to see the same pitcher three or four times through," Vesely said.