Would Big 12 take a Hail Mary on UCONN?
Yeah they are kind of in an island, unless something is brewing with the 4 corner schools.
Eek idk what to think about this yet
If this happens, would any conference teams be farther apart than Gonzaga and UCF? According to TravelMath, the distance between the two is 2,796 miles driving, and 2,334 miles flying.
Yes please. The big 12 would be to basketball what the sec is to football.
no thanks. Wichiita should be a cautionary tale. One day Mark Few will leave and gonzaga will go back to being whatever they were before.
Few could have any job in the country, if he wanted to leave, he would have left already. Gonzaga isn't Wichita. Goodness sakes, Arizona is hiring their assistant as HC. Right now they are as blue as blood gets.
A Blue Blood needs multiple Championships.
Gonzaga has ZERO
Just say no to Boise

"Blue blood" is a mythical term with no quantifiable description. Brand on the other hand has real meaning. And Gonzaga is a great basketball brand.
I think they'd be a better fit with the Big East.
Locked on B12 Gonzaga guy w Josh N.
He doesnt mention Zags not leaving the WCC.
They love Gonzaga to B12.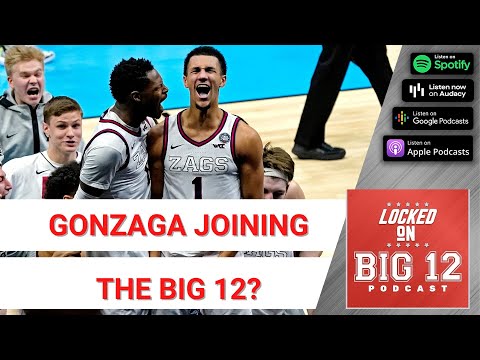 Gonzaga can turn into the next Wichita State.
Honolulu, Hawaii to Laramie, Wyoming is 3,326 miles.
Good job. I completely forgot about Hawaii.
Most people do! Although they don't play Basketball in the MWC, so their longest in-conference Basketball trip seems to be UC Davis, which is 2,448 miles.