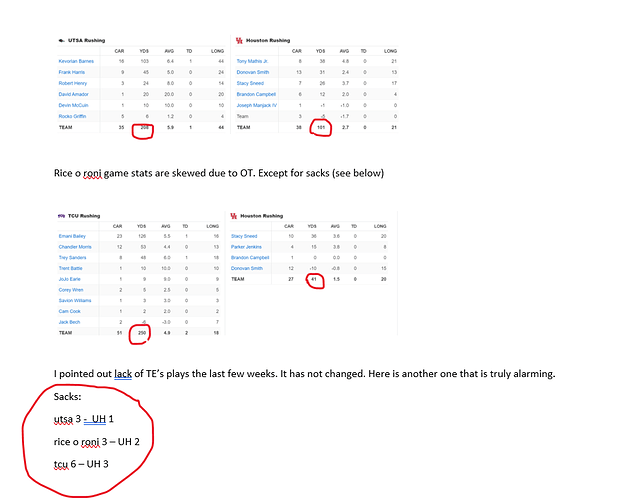 utsa lost a ton of players.
TCU did too.
CDH keeps telling us he is working the portal. Obviously we have glaring OL deficiencies. So if CDH can't recruit and can't work the portal to our advantage how can we get better? But is it only that?
Now compare stats with the much maligned Dawson. Remember Dawson? We wanted him fired. Let's look at his stats.
vs Miami (OH) - Passing 243 - Rushing 250
vs atm - Passing 374 - Rushing 77
vs Bethune Cookman - Passing 349 - Rushing 240
Stats do not lie. There is one common denominator. CDH.
Five years.
Five years of a sub par OL play (I am being generous)
Five years of making excuses.
CDH has proven to be a good to great OC but so far has failed as HC. There are hundreds of good/great OC's that did not make it as HC. CDH adds to this list.