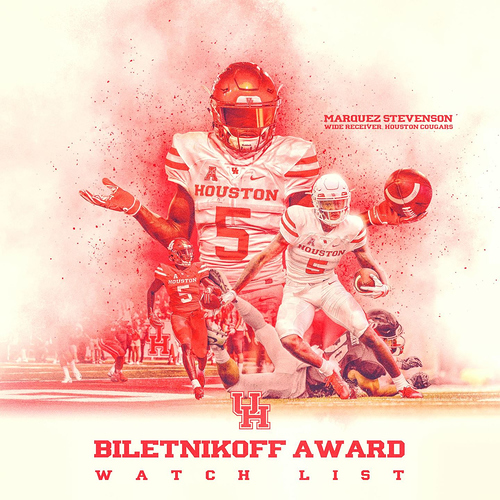 The Biletnikoff Award annually recognizes the outstanding FBS receiver in college football. Any player, regardless of position (wide receiver, tight end, slot back, and running back) who catches a pass is eligible for the award. As such, the Biletnikoff Award recognizes college football's outstanding receiver, not merely college football's outstanding wide receiver.
The award recipient is selected by the Biletnikoff Award national selection committee, a group of prominent college football journalists, commentators, announcers, Biletnikoff Award winners, and other former receivers.
For the full release, click HERE .