Lauren Sampson posted a team picture after they attended an etiquette class.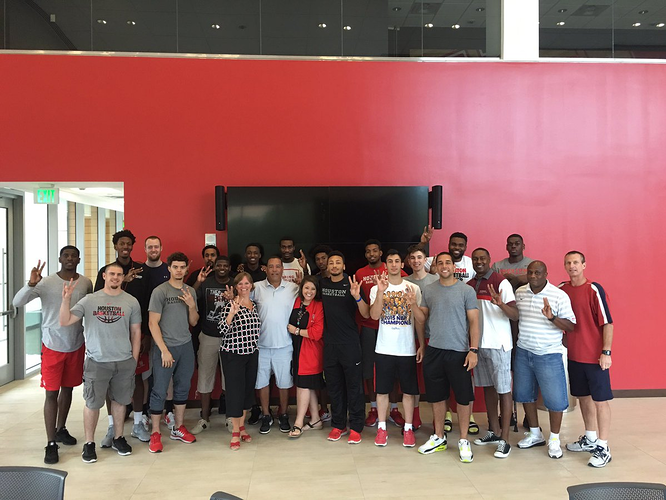 Recognize the following in the picture from left to right:
Dotson, Jason Russell, Chicken, Meyer, Gray, Meshu Negga, Hollis Price, Patty Godfrey, Mikhail McLean, Coach Sampson, Nkali, Karen Sampson?, Brooks, Robinson, Davis, Charley Ochoa, Van Beck, Kellen Sampson, Sangoyomi, Talvin Hester, Dupree, Alvin Brooks, K.C. Beard
Not sure who the question marks are and will probably feel stupid if they are obvious. No sign of Dunnigan or Harris, but I think they are expected in the Fall. (Edit, updated the question marks; yep, I was stupid).