Cougars Honored for Classroom Excellence
Houston among 172 D1 women's teams recognized for academics
http://www.uhcougars.com/sports/w-swim/spec-rel/061516aaa.html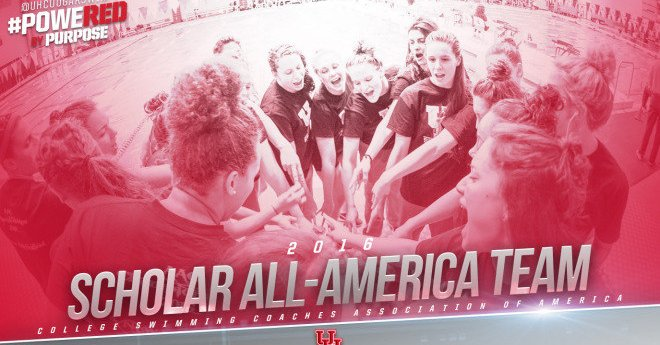 The Cougars qualified as a Scholar All-America Team by posting a team GPA of 3.28 during the spring season, a spring best since 2013. Individually, 19 of the 25 members of the UH roster finished with a GPA of 3.0 or above, a 16 percent increase from last year. Additionally, every member of the team finished the season in good academic standing.