http://www.uhcougars.com/sports/w-swim/spec-rel/011718aaa.html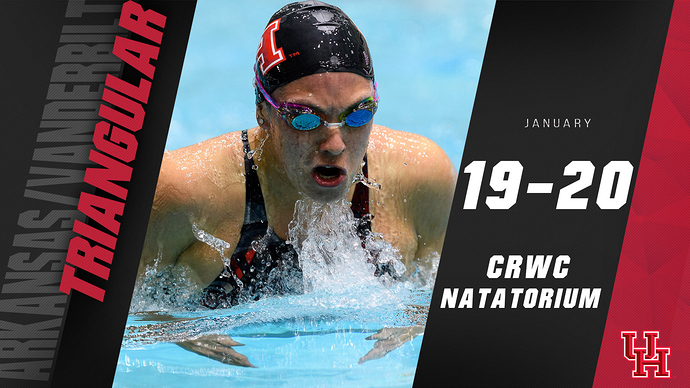 SCOUTING THE RAZORBACKS
Arkansas is in its second season under Head Coach Neil Harper.
Arkansas is 6-3 this season in dual action. Most recently falling in a 199-101 decision at SEC for Tennessee on Jan. 13.
SCOUTING THE COMMODORES
Vanderbilt is in its twelfth season under Head Coach Jeremy Organ.
The Commodores visited Houston earlier this season for the Phill Hansel Invitational where they turned in a sixth-place finish.
Vanderbilit is 3-2 this season in dual action.