Most impressive thing about the Coogs finally winning conference this year is that their academics actually improved. Need to find a way to keep these coaches.
http://www.uhcougars.com/sports/w-swim/spec-rel/062117aaa.html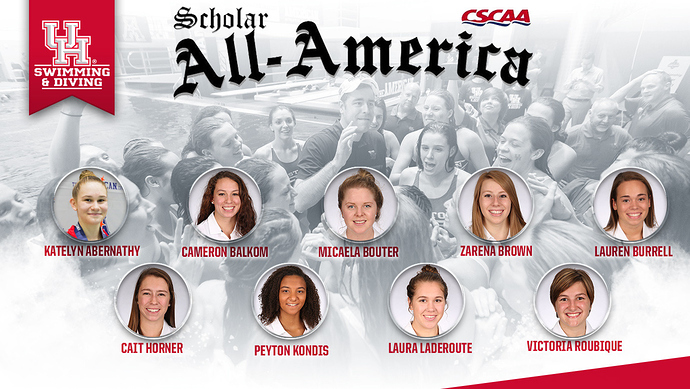 The Cougars qualified as a Scholar All-America Team by posting a team GPA of 3.45 during the spring, the team's best spring semester GPA in program history, as well as their highest cumulative GPA following a spring semester (3.33). The Team Scholar All-America award is presented to swimming & diving teams which have achieved a GPA of 3.0 or higher in the semester coinciding with the NCAA Swimming and Diving Championships.