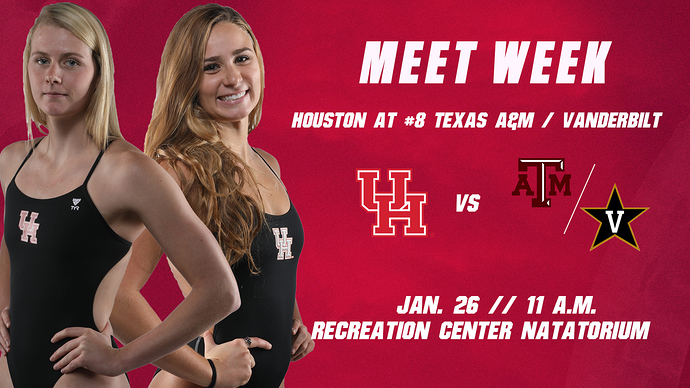 SCOUTING THE AGGIES
* Texas A&M head into the meet ranked No. 8 in the latest CSCAA/TYR Top-25
* The meet on Sunday will be the Aggies second-straight in its home pool.
* Last weekend Texas A&M defeated SEC Rival LSU in a 172-121 decision, capturing 13 first-place finishes.
* The Aggies are in their 20th season under Head Coach Steve Baltman.
SCOUTING THE COMMODORES
* Vanderbilt returns to action after defeating Marshall Jan. 12 in a 148-113 decision.
* The Commodores visited Houston earlier this season at the Phill Hansel Invitational where they finished eighth-overall.
* Vanderbilt is in its 13th season under Head Coach Jeremy Organ