Brian Barraza Named National Athlete OTW
Senior earns USTFCCCA's highest weekly honor after sub-4 mile
http://www.uhcougars.com/sports/c-track/spec-rel/121316aaa.html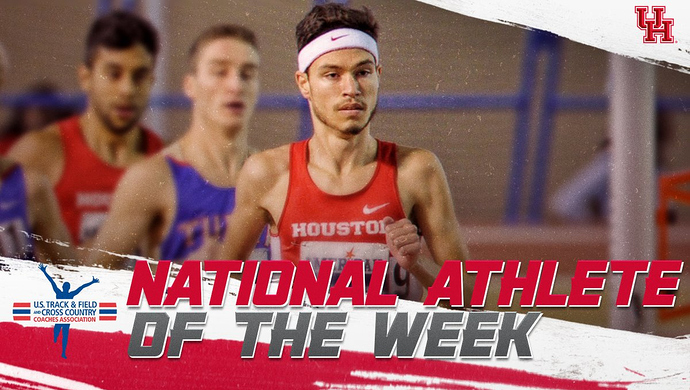 Barraza's time landed him No. 1 on the collegiate list for the mile early in the season, and he now owns five program records for the Cougars. He also owns indoor records in the 3,000-meters (7:59.66, 2016) and 5,000-meters (14:23.29, 2014) as well as outdoor records in the 5,000-meters (13:52.52, 2016) and 10,000-meters (29:04.11, 2016).