TMC Spotlight: Carl Lewis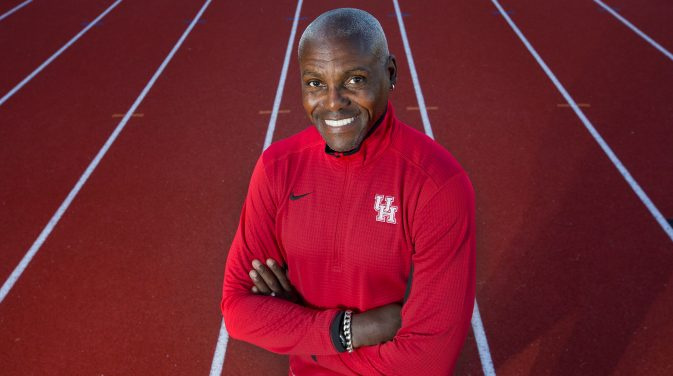 You ended up attending the University of Houston. What made you choose to become a Cougar?
There were three powerhouses: Villanova, Tennessee and Houston. I originally wanted to go to UCLA, but that didn't work out. It came down to these three.
When I came to Houston on a visit, it was the worst. I got here, a guy took me around and it was boring. He just talked my ear off. He wanted to talk about the past, but I wanted to talk about the future.
The head coach asked me to meet him at the track office Sunday and he would take me to the airport. I get there and the track was a dirty track. It was just ridiculous. I'm saying, 'This is such a waste of my time.'
When I went into that meeting with the head coach, he pulled out some videos and we watched them in his office in a rickety old building. He's talking about the long jump, he's talking about the jumpers, and I'm like, 'Wow, this guy understands the long jump!'
He said, 'You're tall. You're fast, I think you can break the world record and be an Olympic champion.' That was it. That's what I wanted to hear, but I didn't know it until I heard it.
You're back at the University of Houston as a coach. How do you incorporate that "be the best you can be" attitude into your track and field program?
Renu Khator [UH president and chancellor of the UH system] and I have become very good friends. We've won conference every year I've been here. Every time I see her, she says, 'How many Olympians?' And that's the visionary in her. She's seeing the program beyond college. Being someone who wasn't born in America, she sees the world in a different way.
I only want to recruit a kid who wants to become an Olympian. That's it. That doesn't mean you're going to be, but I want someone with that vision.
We're an Olympic-based program, so if you're not thinking of that—whether you make it or not—you don't fit here.