now we just need to fill up those seats
That is a nice looking stadium, I must say. Hope we can expand it fully one day.
Yeah, this is the obvious answer as to what our turf should look like. Easy winner, unless we're actually painting the endzones red for a game at some point.
Got to win games for that
Leave it this way with the exception of the conference logos
Changing up the end zones for good luck
That's what the stadium will look like for the rest of the season if we lose to the nerds.
I like checkered ones installed at Robertson stadium when gladchuckie was here.
Click on the link then see checkerd end zones.
Robertson was a nice stadium and too bad we couldn't upgrade it but I really like ours now.
It's a good design, but it doesn't feel like UH to me. Checkerboards feel old-timey, and that's not really our vibe. There are schools that wear it well, though. Tulane is one of them: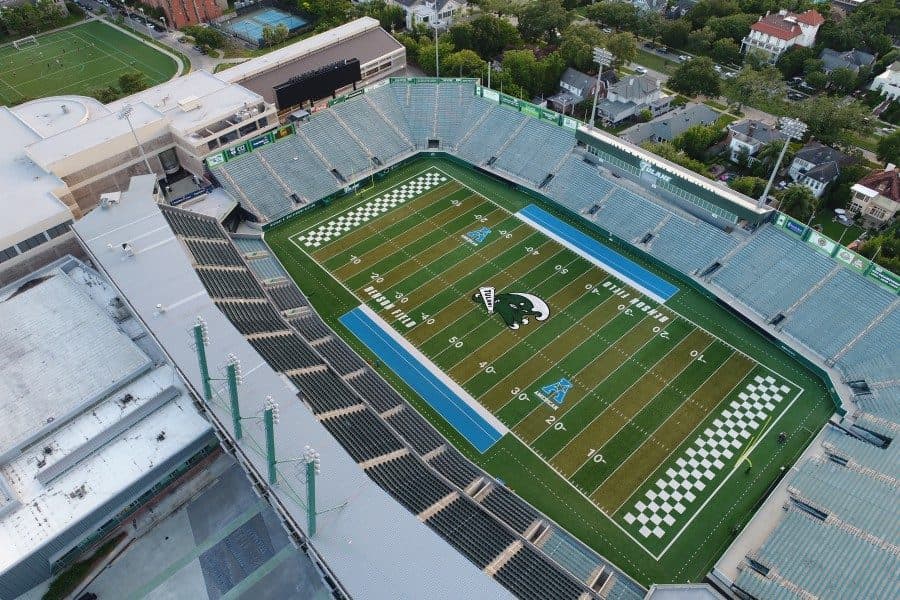 I like that . It looks classic.
I love the look and we are not copying anyone else. It is 100% University of Houston Cougars!
Tulane looks like my a$$.

You should get that checked out by a doctor, my dude.