UConn is going to turn down 8 mil a year, its not going to happen.
Would make the most sense for them. They can drop their football down to FCS where it belongs and play schools close to them. If this is true, I'm guessing that losing access to SNY for broadcasts and having to put their stuff on ESPN+ may have been the last straw.
If true, I'm more interested in looking at who might replace them (if anyone). BYU has to be the big target even if it's only football. If you can land BYU football, I'd push for VCU in all other sports. If you can't land BYU, have to gauge Boise State's or San Diego State's interest again or just stand pat and remove divisions. Still think we should push for VCU in other sports to replace UCONN as they dominate their conference and would make a solid replacement for UCONN.
MAC might take them for football?
Love the idea of no divisions if they don't replace them on the football side.
BYU thinks of themselves (agree or disagree), since they've gone independent, as above-G5. They have their own deal with ESPN. I wonder how that deal compares to the new AAC deal?
Boise and SDSU had a chance to join us in the Big East, then reconsidered. So no. Perhaps Colorado State or Army?
Both got paid more to stay west, but that has brought imbalance to the Mountain West. I would guess a lot depends on the new MW network deal and if there is a marked difference between that deal and the AAC's new deal.
BYU all sports
Colorado State all sports
Southern Miss all sports
Army football only, VCU basketball only.
Wichita State re-starts football.
UMass or Buffalo.
Marshal
Boise State or San Diego State low only because I don't think they will do it.
Hopefully they'll take ECU and Tulsa with them.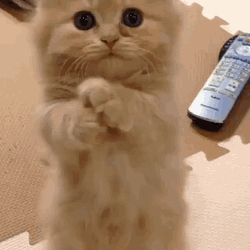 It doesn't look like UCONN is going anywhere, but if anyone were to to leave the conference I think the best thing would be to NOT invite anyone and split pie among the remaining teams for a larger payout. That's no different then with the Big 12 did. In my opinion, that makes more sense than inviting a team from the conference that doesn't have any value and won't draw well with fans. BYU is really the only team I would consider because of their following.
One said they're switching but not dropping football. How could they afford that? That's would be a huge net loss I'm pretty sure and football is most expensive sport.
Yep, if they make the move, it's for the basketball conference. UConn football should go back to FCS
Good bye. Basketball has been mediocre at best and football is the worst in FBS.
I say get Army or stay put with 11. Then the Army Navy game becomes a negotiating tool next TV contract. Big bucks for that game.
Other than getting the AAC a National Championship in 2014.
Yes, at best they were only national champions. But they were the most mediocre of recent national champs
Uconn moves
Navy to the AAC East
Put whoever improves the competition in the West
Hell, let's take Rice !!
After all, we took smu, Tulsa and Tulane !!!

I'd deeply vett Ohio University and see if they are serious about making significant investments in their athletics, a la UH. They have some notable alums to get it done.
People forget that they, not Ohio State, were the original flagship school of the state of Ohio. Plus, it will get us 2 schools in the Ohio market.
https://twitter.com/uconnfbfacts/status/1142453625064742919
I cant stand this hack Thamel but this is topical.
Cut & paste so we don't give him hits:
Sources: UConn move to the Big East inevitable
As conference realignment reshaped the college sports world the past 15 years, there's been one undeniable truth amid the chaos – no school has been a bigger loser than the University of Connecticut.
The Huskies lost their geographic relevance in basketball by leaving the Big East, as organic rivals like Providence, St. John's and Syracuse were replaced by strangers like Tulane, East Carolina and Memphis. Passion has been replaced by apathy, as once-teeming arenas became filled with empty seats and a once-rabid fan base has turned ambivalent.
A school that's won four national titles in men's basketball since 1999 and 11 women's basketball national titles has been lodged in the geographically disparate American Athletic Conference. For UConn, basketball is the only thing that's ever really mattered. Putting together a relevant football team was essentially a vehicle to help find basketball its best showcase.
The market and common sensibilities for the future of UConn athletics appear to be changing.
A report emerged late Friday that UConn was making plans to leave the AAC and go back to the Big East.
Calls with multiple sources on Saturday morning indicated to Yahoo Sports that a deal is being finalized for UConn to return to the Big East in basketball and other sports. A source told Yahoo Sports that there's still details to be worked out and unwound, but that's the general expectation for UConn's future.
UConn is finalizing a deal to return to the Big East, sources have confirmed to Yahoo Sports. (AP)
More
The expectation would be for UConn to join the Big East in 2020. The issue will be what becomes of UConn's football program, as the Big East doesn't include football.
Sources told Yahoo Sports that the AAC will not take UConn as a football-only member. UConn has been historically bad on the field and holds little resonance off of it. Independence would likely end up as UConn's best option.
Big East spokesman John Paquette declined comment when reached on Saturday morning. UConn athletic director David Benedict didn't return a call, nor did administrative sources there. AAC Commissioner Mike Aresco, who runs the conference UConn would be departing, didn't return a phone call.
In other words, the wall of non-denials and silence that tends to accompany these types of events has been built. Sources indicated it'd be shocking if the move doesn't happen.
To those in the AAC, this move comes as comes as little surprise. The biggest sign that UConn could be moving elsewhere soon was their opposition to the league's recent television deal.
"The news isn't catching a lot of people by surprise," said a source within the league. "I think it's felt imminent."
For the AAC, the next likely move would be to follow the model they have with Navy as a football-only and add a school like Army or Air Force. Then they'd follow up that move and add a basketball power like they recently did with Wichita State. (VCU would be the most logical target there.)
The other option would be to add a member in all sports, but there's no obvious candidate who could add value in both basketball and football.
UConn brought a unique value to the league in basketball with two programs with multiple championship pedigrees. But as the years went on, the arenas in Connecticut emptied and the football team atrophied into a laughing stock. As UConn watched its only neighbors like Pitt and Syracuse cash big checks in the ACC and Villanova win national titles in the Big East, the only logical move for the school was to go back all-in on basketball.
The first steps toward that began today. The biggest loser in conference realignment is attempting to change its fate.
https://twitter.com/Brett_McMurphy/status/1142460205558636547