This shows me the respect UH has earned.
Usually when G5 teams lose, they take that opportunity to drop them way down the polls.
UH only dropped 7 spots after a loss to an unranked G5 opponent. This is a small victory.
Win out, have Navy lose a couple games, and I will see you boys in Dallas!! Boise State ain't jumping us if we have a win over a top 10 Louisville!!
#13 is better than expected!!
Go Coog!!
Being ahead of Boise is HUUUGE!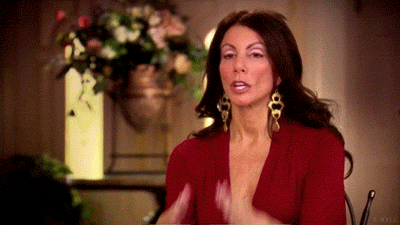 I am pleasantly surprised. Really thought we'd drop to 18 or 19. I was hoping we would stay ahead of Boise, but 13 is a gift. We're not dead yet!
Remember, this is the AP poll not the CFP poll. What matters is that we win our next game nothing else matters.
The first CFP rankings come out in the first week of November. Plenty of time to help people forget about that Navy game.
Just have to play to our potential. I think we are about to go on a tear through our schedule. Focused, determined group about to show up at TDECU this Saturday.
Agree, I thought we'd be one behind them since they are undefeated… Glad I was wrong.
We are still playing for a NY6 Bowl. We might even get in without winning our conference. It's a long shot but the selection committee will likely show us some love if we knock off Louisville and don't look past anyone else on the schedule. They will remember last year's Peach Bowl and our draw on the national audience. We should be solidly back in the Top 10 by then.
UH defense has 0 turnovers in the last 2 games. I will be happy with getting past Tulsa at this point.
Here's why. When you have that many [what-in-the-flip] plays in a game and still come up only one play short, it means you still have a pretty good team.
Yeah, what up with that??? Where'd the Jack Boyz go? :'(
Last season, UH was 3:1 on Ints Gained:Lost and 2:1 on Fumbles Gained:Lost. This season UH is 1:1 or close to that on both. And the Offense had 7 interceptions in 14 games last year and already has 5 this season through only 6 games. Would like to see a return of the takeaways by the defense and get back to ball security on offense (as I am sure all teams would).
Someone already mentioned this, but our DB'S look to hit the receiver instead of go for the ball, except for Howard Wilson.
Hard to replace 3 NFL defensive backs.
Sorry…my Coogfans time comes in spurts so sorry for the repeat.
I said that to notify that it's not really my observation. Just repeating it.