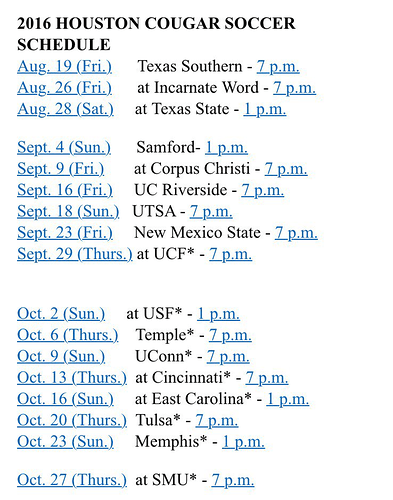 Cougars Announce 2016 Competition Schedule
Cougars face four 2015 NCAA Tournament teams
http://www.uhcougars.com/sports/w-soccer/spec-rel/070516aab.html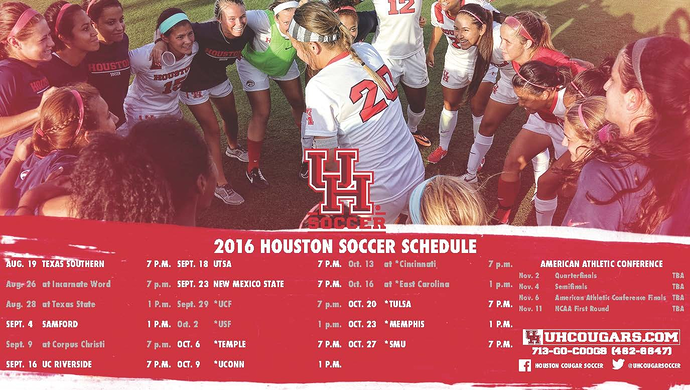 James Dickey would be embarrassed by that Charmin-soft non-conference schedule. Zero P5 opponents, and most of the G5 opponents were absolutely terrible last year.
Then again, if you've only won 6 games in 3 years, you gotta do what you gotta do, I guess.
Agreed. Soccer and women's basketball are currently the "Areas of Concern" of our athletic department. I have faith in Hughey and the incoming freshmen will turn the basketball program around. I am nowhere near as confident about soccer.