Heard on John & Lance that a local law firm is donating $1,000,000 for football NIL.
Is this the same one reported a month or so ago or is it another law firm?
No idea. First time I heard it. I think the name was Daspit
Yep that's the one. It was announced a while back but guess the check is clearing. 1 mil a year for 20 years with increases in between
So… Alton didn't get $50k from this lawyer…?
WOW ! Serious money !
Go B12 Coogs !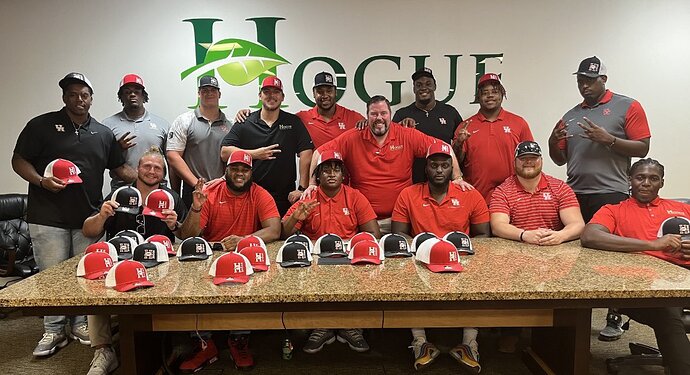 https://twitter.com/MarkBerman_/status/1679966115097616385/photo/1
"Matthew is a proud graduate of the C.T. Bauer College of Business at the University of Houston where he was named one of 27 top graduating seniors university wide."
Berman out of retirement already?!
Maybe Berman's getting an NIL deal, as well.
A big thank you to Matthew Hogue and Hogue Landscaping for sponsoring a NIL for the OL. I have never met Mr. Hogue but he is a die hard Cougar and putting his money where his mouth is. We need more like him.
Recruiting NIL supporters is a 365-day endeavor. You can never have enough donors and need new donors to supplement existing donors. It's the name of the game.
I'm not sure about all this NIL money being brought in, but it sure seems the players are eating well. Taste of Texas, The Palm, Star Pizza…
I told yall, tilman was very upset when Alton left because of NIL
Be mindful…that is not all players. For every one that you see at these events, there are several more who are not. This is not a jealous parent talking because his player is not included in those events yet (he hasn't done anything to deserve it yet), but just for educational purposes. Yes, there are some players who are making very good money as student-athletes via NIL, but there are several more who really aren't benefitting all that much (if at all) from NIL.
Yes, excellent point. A small life lesson that not all compensation is created equally. True with the adage C = C. Contribution = Compensation.
I think the idea is for UH to have multiple events to allow different players to be involved. There is an ancillary benefit in addition to the NIL It sharpens the players' networking and social skills.