UH Researchers Discover Key Mechanism for Producing Solar Cells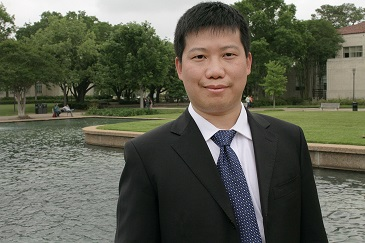 Researchers from the University of Houston have reported the first explanation for how a class of materials changes during production to more efficiently absorb light, a critical step toward the large-scale manufacture of better and less-expensive solar panels.
The work, published this month as the cover story for Nanoscale, offers a mechanism study of how a perovskite thin film changes its microscopic structure upon gentle heating, said Yan Yao, assistant professor of electrical and computer engineering and lead author on the paper. This information is crucial for designing a manufacturing process that can consistently produce high-efficiency solar panels.