In honor of both Keenum and Klingler.
This is badass! The NCAA records both of them hold…freaking ridiculous! Lol! Go Coogs!
Will Case make an appearance?

I'd imagine so. It'll be the Rams' Bye week.
Case Keenum will be attending as reported by the Houston media
I have been blessed to be able to watch both play for UH.
Glad I got to see them both play. Won't get to be at that game.
Case Keenum, David Klingler will have No. 7 UH jersey retired
Chronicle Subscriber Link
Google Search Link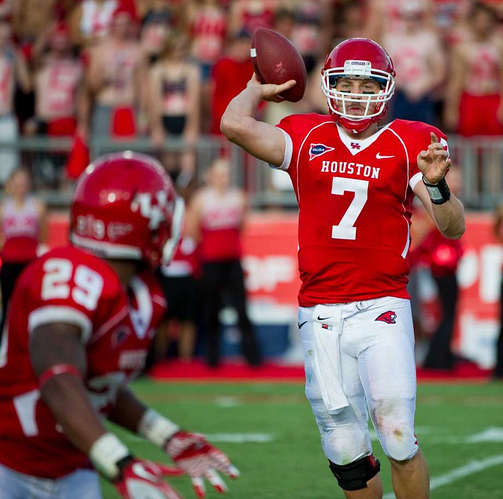 The honor marks just the third time the school has retired a jersey, joining the No. 11 worn by 1989 Heisman Trophy winner Andre Ware and the No. 78 worn by 1976 Lombardi Award winner Wilson Whitley. Both Ware and Whitley are in the College Football Hall of Fame.
Houston to Retire No. 7 to Honor Keenum and Klingler
Houston to honor quarterback greats at Oct. 29 game vs. UCF.
http://www.uhcougars.com/sports/m-footbl/spec-rel/101916aad.html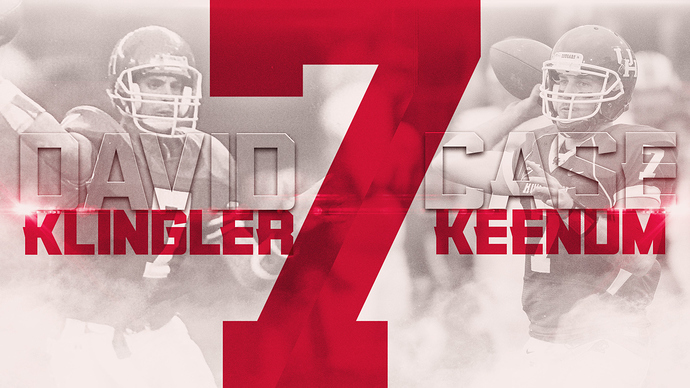 True freshman receiver Marquez Stevenson and cornerback Patrick Rosette will be the last players to wear No. 7 and will switch jersey numbers following the 2016 season.
Where in the stadium do we display retired numbers? I know Ware's 11 is on the field (and that is flippin' neat), but what about Whitley?
Good question, I think there should be a place for each of them, including Ware, just for the Jerseys. The 11 on the field is something extra and special but also should have the Jerseys up.
Case spoke to the team today
https://twitter.com/UH_BCarrington/status/792101382832533504