She's eligible immediately.
Madison Fulp to Join Houston Program
Houston welcomes former Louisiana Lafayette defender to 2016 signing class
http://www.uhcougars.com/sports/w-soccer/spec-rel/062216aaa.html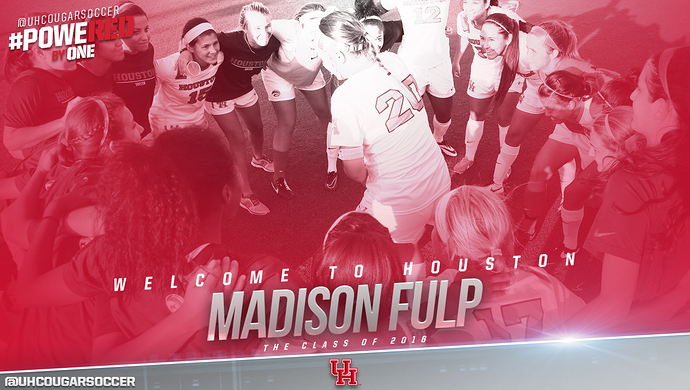 The Round Rock, Texas native comes to Houston after a year at Louisiana Lafayette and will be able to compete 2016 season. Fulp competed with the Lonestar Soccer club in the Champion's bracket at the 2014 national tournament and she was a three-time All-District selection at Cedar Ridge High School winning two district championships and three appearances in the state playoffs.