After a blowout loss to Boise at home in their season opener, ULaLa fired their DC Sunday.
Who had just been hired in the offseason… So very similar.
Speaking of Levine, he's on that Western Ky staff.
If they keep winning and piling up the points/yards, that coach is going to be moving up the ranks.
Maybe to Baylor? Could Mack and Tony re-unite?
If he gets a raise, can UH stop paying on his contract?
He was hired in Jan 2015 and spent the 2015 season with ULL (and did not have a very good year so not quite on the level of the UH OC situation with Levine).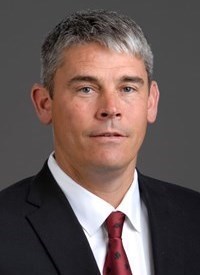 Mike Nesbitt begins his fourth season at the helm of the Buffaloes and is 19-12 overall, after serving as interim head coach in 2013, where he guided the Buffaloes to an 11-3 season and a berth in the NCAA quarterfinals. He was elevated to head coach following the 2013 season.