Update on Tom Herman: It's all about relationships
http://footballscoop.com/news/update-tom-herman-relationships/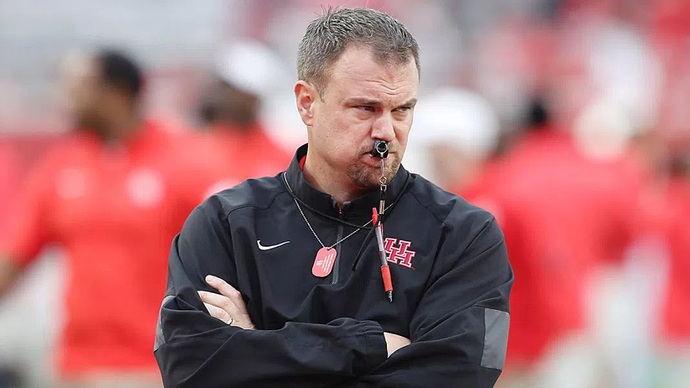 In speaking with sources connected to Tom Herman throughout the past hours, days, weeks and months, it's clear Herman believes he can win national championships at LSU, Texas or Houston. The money all three will offer him is great, but it won't separate one over the others. As he said earlier this week, Herman spent most of his career making peanuts anyway.
What this week boils down to, then, will be relationships. That refers to the people he'll be working with on his staff on a day-to-day basis, and the people within the athletics department and the university with whom he'll be working.
The relationships Herman enjoys currently at Houston — with AD Hunter Yuracheck, U of H president Renu Khator and U of H board chairman Tillman Fertitta — are outstanding. Houston provides Herman the freedom and control to run the program as he sees fit, and that arrangement has worked out fabulously for both sides. We understand Houston is going to bump his best-in-class salary to the $5 million range and make his staff salary pool competitive with Power 5 programs as well.