Per Duarte, Vegas Bowl vs Wyoming/San Diego St winner
Any chance Uncle Tillman comps us all at the Golden Nugget?
You'd think he'd at least come up with a very nice rate
That's a nice destination comparably to some of the other options.
My fault. I'll edit that.
Was the Las Vegas Bowl on the post season application?
Duarte saying it is common for bowls to swap which league they pick their teams from. This was supposed to be MWC/PAC12
Website is down. Did we crash it?
Sounds like it was either Vegas vs the MWC champ on the 17th of Dec or St Pete vs Miami (OH) the day after Christmas. This is a much better bowl for us.
One storyline, Coogs run defense gets to try and stop Pumphrey from becoming the all-time leading rusher. He needs 107 yards to tie Ron Dayne.
https://twitter.com/Joseph_Duarte/status/805268708889427968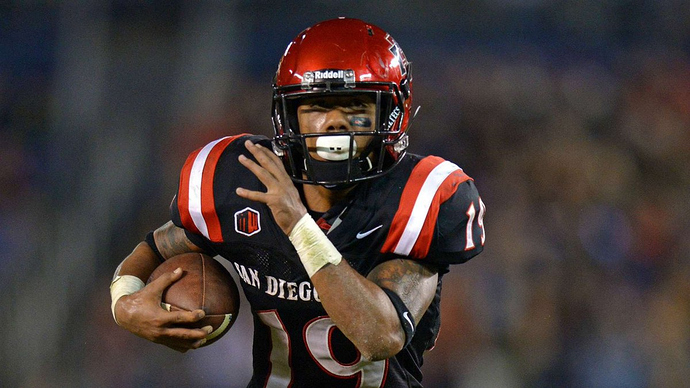 SDSU has came back from a very low point. Brad Hoke started the resurgence with Rocky Long as his DC.
SDSU HC, Rocky Long has built a 53-26 record since 2011. He is one of the most respected College Coaches in the FBS. One thing you can be certain. The Aztecs fight until the very end. He has them prepared. The S Alabama let down is their "black mark" but this won't be easy by any means. I am concern by their ability to run the ball. They run a pro style offense and have recently contributed players to the NFL. Mr. Orlando will get some input from Utah State I am sure. Just like us they have had some key injuries. We can step back a couple of years when there was talk about SDSU and Boise State joing us in the Big East. It did not happen but I do regret it.
The SDSU is similar to us in the sense that it is a great recruiting area. Both UCLA and USC have fought them regularly entering the PAC12. It happened just a few years ago again. They are at a cross road. In case the Chargers move up to Inglewood/Los angeles Jack Murphy/qualcomm stadium will be demolished to make way for a park. There is a strong chance that San Diego gets an MLS franchise (John Moore is interested) that might open the chance for a stadium holding both the MLS and the Aztecs. In case they do not they are trying to gather momentum to build their in campus stadium.
Now regarding this game I still see a remote chance that the Poinsettia Bowl brokers a deal to have the home town play in San Diego against BYU. There is a major rivalry between the two Schools. So keep an eye on that.
According to the Las Vegas Bowl website, their official team announcement will be at 3:30 to 5:30 our time. On Wed, they have scheduled as TBD "Official Team Invite Marketing & PR Tour" which would be in the local market. Game time is 12:30 Las Vegas, 2:30 Houston on ABC.
I think SDSU will be a great opponent and this could be a really good game. Still hoping for that at large spot in the cotton bowl though😂
Las Vegas Bowl invites University of Houston to play San Diego State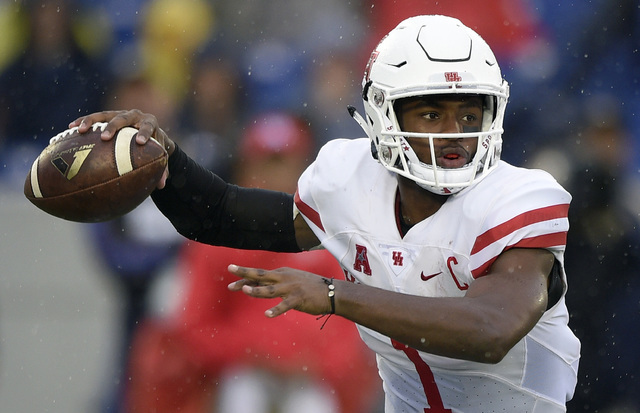 .
$81.75 per ticket to the Vegas Bowl.
Was the Peach $150. I'm trying to remember.
Houston to face San Diego State in Las Vegas Bowl
Cougars will play San Diego State, champion of the Mountain West
Chronicle Subscriber Link
Google Search LInk
"When we approached Houston, I think it was a no-brainer," Saccenti said. "We had a great destination people want to go to, a great matchup and an early time slot, which is attractive to a team that wants to get in and get the bowl going and get back to business with a new coach. It was kind of a win-win-win with Houston."