Good chance for the Coogs to finish the season with 2 wins.
http://www.uhcougars.com/sports/w-volley/spec-rel/112117aac.html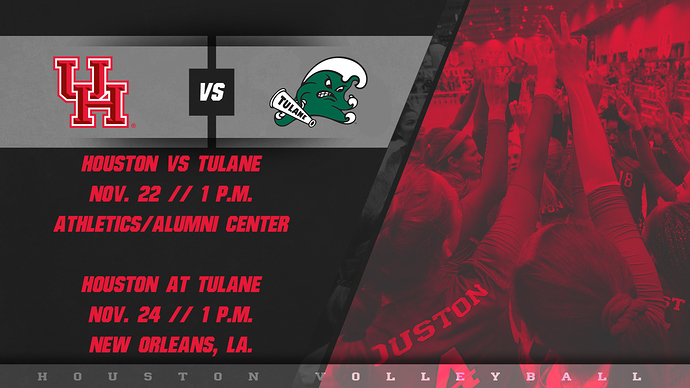 Tulane
• The Green Wave enters Wednesday with a 3-15 conference record and 14-17 overall mark.
• Tulane ranks second in The American in service aces (1.39).
• Senior Justine Bowers ranks fourth in the conference in aces per set (0.33), also leading the team in assists per set (7.18). Sophomore Kaylie McHugh ranks sixth in the league in digs per set (4.65). Junior Dayna Kern leads the team in kills per set (2.25) and hitting percentage (.271), while freshman Markenzie Benoit holds the top mark in blocks per set (0.86).
• The Green Wave is in its second season under Head Coach Jim Barnes.
• Tulane was picked eighth in The American Preseason Coaches' Poll.