PREVIEW: Volleyball Set to Host Tulsa, SMU
Houston looking to end four-match skid
http://www.uhcougars.com/sports/w-volley/spec-rel/092816aad.html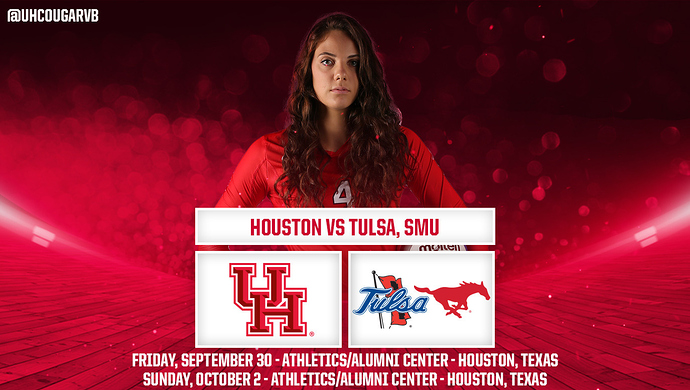 • The Cougars, who are 25-35 all-time in American play, trail Tulsa 7-14 (Sets: 33-45) in the all-time series and are 4-6 (Sets: 20-20) when facing the Golden Hurricane at home. Likewise, Houston trails SMU 12-15 (Sets: 50-52), but is 7-6 (Sets: 26-20) against the Mustangs at home.
• Houston leads the American Athletic Conference and ranks 20th in the country with 1.68 aces per set, also ranking 52nd with 84 total aces.
• Freshman libero Katie Karbo ranks fourth in the American Athletic Conference averaging 4.32 digs per set.