Bwahahahahahahaha!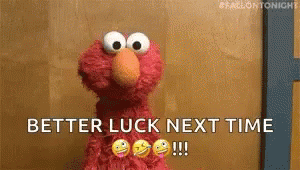 A U.S. judge has thrown out former President Trump's lawsuit against presidential candidate Hillary Clinton, saying the former president "is seeking to flaunt a two-hundred-page political manifesto outlining his grievances against those that have opposed him."
The judge wrote Trump's claims "are not only unsupported by any legal authority but plainly foreclosed by binding precedent."
Law and order indeed.
Over the course of his inquiry, Mr. Durham has developed cases against two people accused of lying to the F.B.I. in relation to outside efforts to investigate purported Trump-Russia ties, but he has not charged any conspiracy or put any high-level officials on trial. The recent developments suggest that the chances of any more indictments are remote.
And some had such high hopes for that investigation, even recently. Probably deep state.
Wait, it's bigger than Watergate ! And the laptop ! What about the laptop ?
It's not over until it's over…I hear the cries coming from out west.
Dang swamp wins again.
Was it over when Hillary and the Deep State bombed Pearl Harbor? Hell no!