Yes, more transfers are becoming the new normal in college FB recruiting. It's likely that only the true blue bloods will want to sign 24-25 HS players. The ability to transfer for more playing time without having to sit out a year will change recruiting in a good way, and UH should benefit from the change.
Southwest Texas State Senior College
Going the BYU-lite route I see.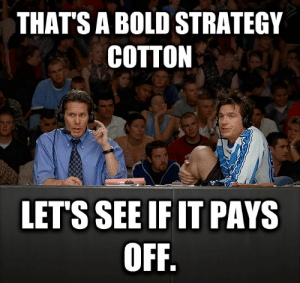 How long before the FCS schools permanently move to a spring schedule and the best players transfer after the spring season.
We are moving to a minor league system.
Texas State board not happy about this.
Depends on how well this Spring season goes imo
The writing is on the wall for Jake Spavital. He has to win (a lot) in 2021. This seems like a desperate gambit.
Or a middle finger on his way out

Could be. In any event, Spavital is a horrendous coach. So I don't think it matters who they sign at this point.
Well, with everyone getting a transfer year and a sliding scale down with YoY scholarships, the supply out does the demand and you are far more likely to make an impact immediately through the portal versus a HS recruit.
It is just the way it is, especially when so many 2 year players have 3 years left of elibility with others having 2.
At least with football they are raising the scholarship limits unlike with the non-rev sports where only last year's seniors got an extra scholarship number if they returned. That isn't true going forward for all the other RS years.