That is an incredible rendering. Love it
Where is the first student seating?
Now this is the official finish rendering. What are y'all thoughts…love it or any complaints…I get back at y'all on that.
When references were made early on regarding The Pit, they weren't kidding. I imagine the actual design won't have the obstructed view seats that the rendering has.
Typed that last part at the same time the second picture was uploaded. Looks like the angles of the walls slightly different. Hard to tell still with a few seats.
Any way you look at it (literally) this is an overdue and incredible upgrade to the Grand Ol' Lady. Saw my first game there in Jan 1970 after getting out of the Army. When I left Houston Elvin was playing at Delmar and Jeppesen Field House - a rather pitiful high school relic.
When I first walked into Hofheinz I was speechless. The place was beyond incredible and was on par with any facility in the country. It's time 47 years later to turn the page and welcome the next incredible version of this facility which has meant so much to so many of us. Dwight Davis, Otis Birdsong, Poo Welch, Drexler, Olajuwon, and so very many more. Incredible memories. Time to move on.
I have a hunch that this may cost a little more than $60 million, probably around $65-70 million?
I like it! It looks like a mini-pit…Love the roof, and the intimidate feel to it. Should be real loud.
Really doesn't look like the Pit at all.
Their premium seats are at the very top. They have mostly bench seating. It's rectangular with no space for courtside seating.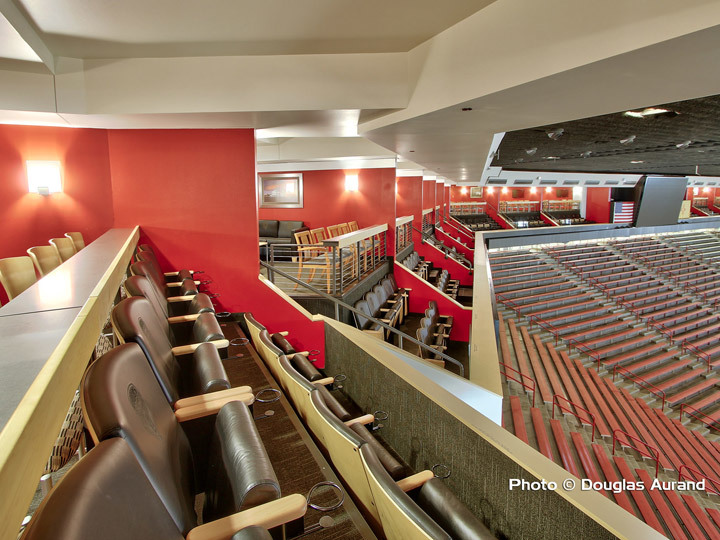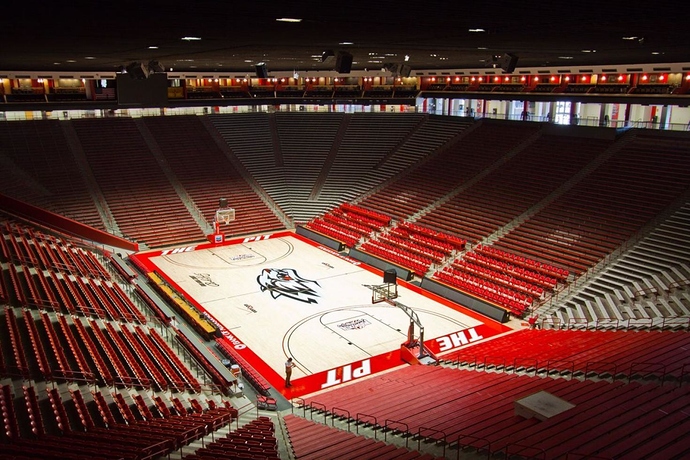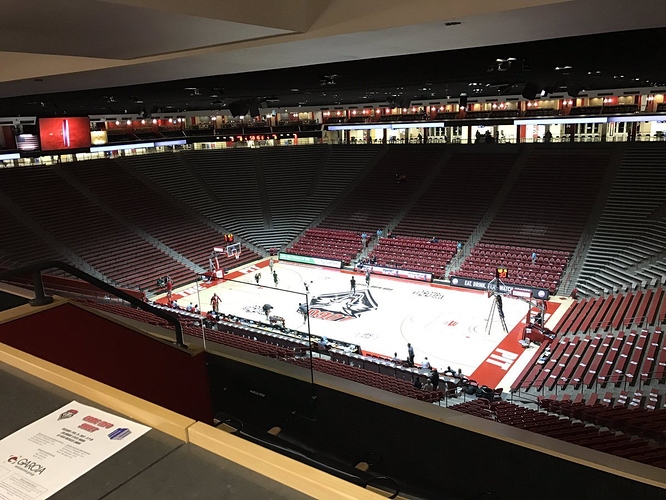 I do not like the seating (or lack thereof) behind the baskets. Some of the greatest college basketball arenas have the crowd practically hanging over the baskets…see the Pitt arena and see below with NC's Dean Smith Center…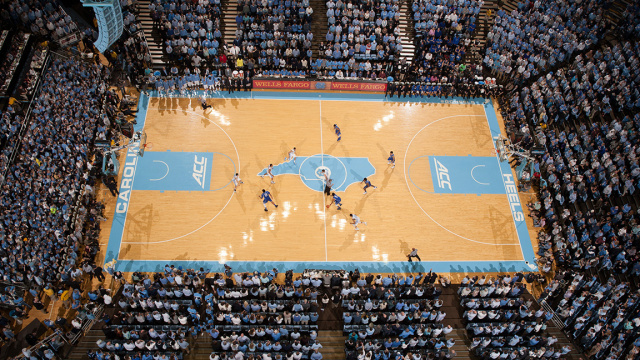 …I think it's a big design mistake (and not intimidating at all) for an opposing team to have to shoot crucial free throws at the end of a game while looking down an empty tunnel.
Was up with the patio section ?! No seats, just like a bunch of alumni drinking & standing up.
It should defiantly help recruiting wise. Look what TDECU has done for football.
I'm glad they didn't put the scoreboard screens in top middle of the roof. So cookie cutter now days. Nice n sleek placement to the side. Love the better lighting , and love the side where the cameras will be looking at during a TV broadcast.
That's just great - no real seats in much of the arena in future; just benches! BUSH LEAGUE!
That was a picture of New Mexico's arena. I think ours will have chair backs throughout.
Although they may be hard plastic in the end zones.