wow, I like the look of this kid. Great touch around the basket and shot blocking ability.
I kinda doubt CKS will still be coaching by 2025, I've got the weird feeling that next year or two will be his last, he might decide to lead us into Big 12 play we will see, it's going to be a lot harder in that conference, but not sure he would want to dump that on Kellen starting his coaching career beginning big 12 play lots of interesting things to contemplate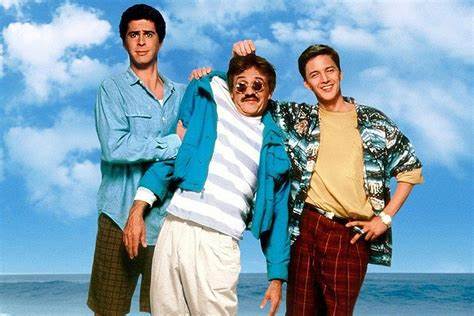 Coach isn't going anywhere.
Imagining Weekend At Kelvin's is both hilarious and extremely creepy.
When asked recently on a podcast about how many years he has left before he retires CKS said
"If my entire career was a mile run then I think I just started the last 200m of the last lap."
If anything I think the move to the big12 juiced up coach a little bit and may of extended his stay a couple of years
When they post the height of high school players as 6-9, it's usually 6-7 or 8. Ja'vier Frances was listed as 6-9 in high school, our roster shows 6-8, whereas on the court standing around other players he looks about 6-7 to me.
Still, even if he's 6'7" at 15 years old, he's probably going to keep growing.
He has some nice offers, would be great if we can keep him in Houston!
Looks good, but I can't look that far ahead. I am happy with who's coming in next year and am interested in who we will recruit this fall. After that, too much can happen for me to get excited about the 2024 class, much less the 2025 class.
Can I interest you in some 2030 recruits. These kids are a big 9/10 yrs old rn.

There's a kid in my granddaughter's preschool class that looks like he has potential.




. I bet he can Hoop, the hula kind.
Don't know about hula hoops, but he can dunk it flatfooted on the Little Tikes goal.
Bio says he's 2025. 6-8 forward
Class 2022 - Seniors HS
Class 2023 - Junior HS
Class 2024 - Sophomore HS
Class 2025 - Freshman HS
So, hes a 6'8" freshman in high school. Wow
I hate seeing the pic of FC… makes me miss basketball season.
I have to admit I'm warming up big time for football also. Should be a great year for our Coogs