Thus sayeth the Orange Man.
For Longhorns, they feel the UH people should feel good about even .500 seasons. They think that's what we deserve and should be happy with.
I got into it with a Coog at the Golden Nuggett after that pathetic Las Vegas Bowl performance against San Diego St. My intuition told me we were in trouble to say the least. He got ticked that I already had issues with Applewhite.
I don't expect Anoma to play 3, but you never know.
Whose Anoma? Is he a continuity transfer?
Defensive end transfer from Alabama that is the title of the thread.
He's a continuity transfer, and apparently according to this thread the true adjucator of how we honor former players, Ed Oliver, Applewhite, and every other Coogfans controversy of the summer.
Ha. It is definitely an all encompassing collection of ideas.
Great to see that tweet. And he'll be joined by Turner, Anenih, Chambers (looked better today than I've seen), Edgeston, Mutin, Kirven, etc. Only slight concern is interior DL, but the two jumbo jucos will have a year in the system, Hall and Bell are playing DT, and we're looking to add another JC DL. I think the secondary is going to look completely different when we get someone at the corner opposite Williams (and maybe Owens will grow into that role, but we'll also have Clemmons, Marcus Jones, and Javian Smith), Stuard, Sprewell, Anderson, and Vaughn get more experience, and transfers like Hypolite, Moore, and Mwaniki start contributing.
Definite upgrades on defense. I am more concerned about the offense next year. It will be tough rebuilding, especially on the o line. They struggled even before the redshirts.
most of the current oline playing are coming back… jones is the only one leaving now …
also this is the best rushing year we've had in ages, and our qbs are sacked less than normal
i think our oline has played decent this year, not amazing but good…last game i place more on the fact they knew we couldnt pass and stacked the lie
Next year's defense should be an actual weapon to score points. Could be fun.
I haven't liked the snaps from Center or the Guard play. Our tackles are standouts.
Offensive line will be the big concern next year. Dixie has a long way to go at RT, and we won't have a LT unless we can get a good juco or grad transfer. Having Braylon Jones coming back helps; it'll be interesting to see what position he plays. He has spent time at all three. Pancotti, Bardwell, and Murphy give us three solid guards. Freeman may develop into a really good center. We'll see. But we need tackles pretty badly. Dixie ought to be at least a competent backup at RT. Maybe Lewis, Johnson, or Paul will be ready, but we surely will need to find a jc guy who can come in and start and play at a high level. Here are a couple we're chasing. Sellers of Cougar Digest says the first guy is a priority; he's got four Big 12 offers.
https://247sports.com/player/jeremy-flax-46093812/
I watched Dixie a lot in high school. Not a lot of technique. He is behind in many ways.
The division Lamar is in, they used to be able to over power every team because of who they could magnet in.
Back then, Lamar had a student pop of 3600. Now they have ~3000 and a new head coach starting last year.
Bardwell has played tackle too so he could end up a G/T multi-purpose guy. Point is well taken though. Can never have enough depth.
I hope we can sign about 20 good HS recruits this year and gradually phase out our dependence on JUCO's. Sign 'em because we want them not because we have to have them kind of thing.
Headed with many (14 so far) former St Francis of Baltimore players to Charlotte.
An interesting hire.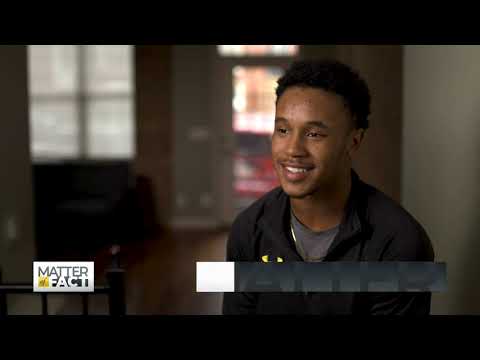 Good people in the world.