He will be drafted rounds 4-6. He has good size, strength and speed.
Just saw this graphic posted on Twitter. Didn't Howard Wilson also receive a combine invite? If so, we have 3 invites and UT only has 1. LOL!
https://twitter.com/SportsDayDFW/status/831199838658260994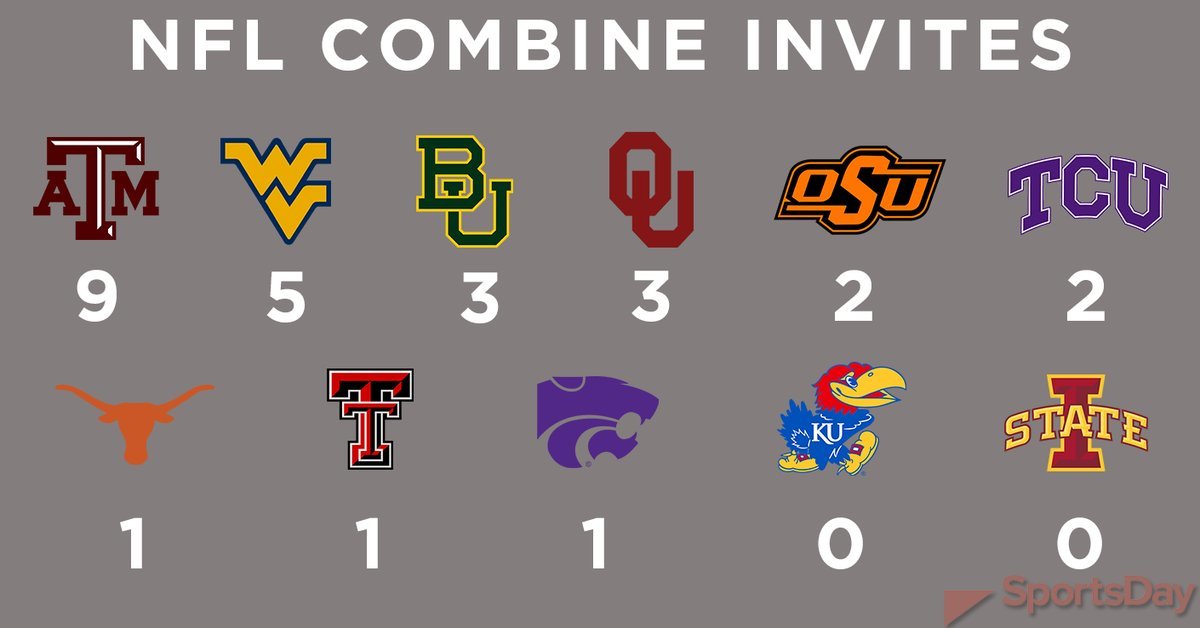 Someone should edit it and post it so we can all share the heck out of it.
I did confirm Howard Wilson got a combine invite. I don't know how to edit the graphic, but I did retweet noting UH has 2 more combine invites than UT.
Not only does UH have more invites than Texas, we have the same number of invites as Texas, TT, KU, KS, and IS combined. Only WV has more invites than UH.
Good info for new recruits
.
But, but, but…we would have diluted that conference. LOL!
That and the 33 million tv viewers we had the last 2 years.
Who are our other 2 besides Bowser? Greg Ward?
Shocked that B.Wilson has not received an invite…yet
Cameron Malveaux should be there also
.
Geez, How far the big 12 has fallen…