I mean what can they say until all the pieces of the puzzle are on the table.
I am sure when the time is right the AAC will reach out to the left overs.
But at the same times Arresco might be worried about our conference crumbling as key teams move on.
It's a mess. Get your popcorn and pull up a seat
Yes. Seriously we don't know what is happening behind the scenes. My guess is that PAC and ACC are waiting to see what BIG does.
Are you expecting Renu Khator to tweet "We're interested in moving to the Big 12?"
The people in charge will be doing everything they can to ensure UH lands in the best possible spot. Too much money invested not to. So don't worry.
TF was pretty blunt when the 2016 rumors started
Maybe we are better at keeping things on the down low and not getting NARCed on like, let's say, the Big 12.
I am not sure what they would say. They know 4-5 teams would jump for another conference in a New York minute.
Reading Twitter this morning there is a little noise about BIG10 and FOX raiding PAC12 schools to form another Super Conference, like the SEC, and then have a P2, then a middle class (ACC), and everyone else. If it involves destroying two conferences PAC12 and BIG12, seems like senators would get involved because it would impact 5+ states.
As you know there are monumental changes that are impacting the landscape of college athletics. We at the University of Houston are monitoring the situation closely and will take vigorous action to insure a positive outcome for the University of Houston.
During this time we encourage all University of Houston fans and alumni to buy as many tickets that you can afford, even if you can not afford them. Oh and give whatever money you have left over to Cougar pride.
Go Coogs.
Does that work?
Tillman and Chris and hard at work! Remember when we landed Dana? I'm choosing to believe we are working backchannels and gauging interest in other conferences and not just a shitty reboot of the Big12.
Oh another thread!!
What in the World are they supposed to say at the moment. Oops no word yet either from UCF, UC, SMU, …
What do you want them to say? We are in no drivers seat here. We will consider any options that are presented to us. RK and TF have undoubtedly reached out to all movers and shakers.
Let me add this: Any communication from UH is being conducted by Dr. Khator or (more likely) Uncle Tillman. PAC 12 commish is formerly with MGM Casinos; Fertitta owns several casinos himself. Casino gaming and entertainment is an industry with a limited number of players. Almost certain that Uncle Tillman and Kliavkoff have crossed paths. I would expect anything we are doing is a back channel likely involvling Kliavkoff.
Also, despite any Big 12 AD that doesn't want UH (probably Ok St), Big 12 needs a presence in Houston. WIth UT-A gone, TCU, Tech and Baylor don't provide that. Also, Tillman was super pissed at the Big 12 for wasting everyone's time with the expansion fiasco - I guarantee he hasn't forgotten that.
We are in a strong strategic position. Wait and let it play out.
hey Big 12 remnants: get used to the 2 for 1 game scheduling contracts. the one game at either AT&T or Reliant.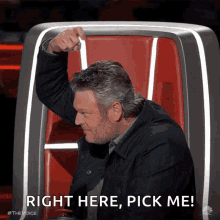 Everyone is trying to do right by their school.
A comment proclaiming loyalty would mean nothing so silence is the most honest answer until people get a handle on what happens next.
Does Kliavkoff own horses? Just thinking of potential negotiation strategies.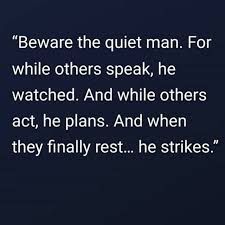 If our folks talked openly it would probably set us up for another disappointment